---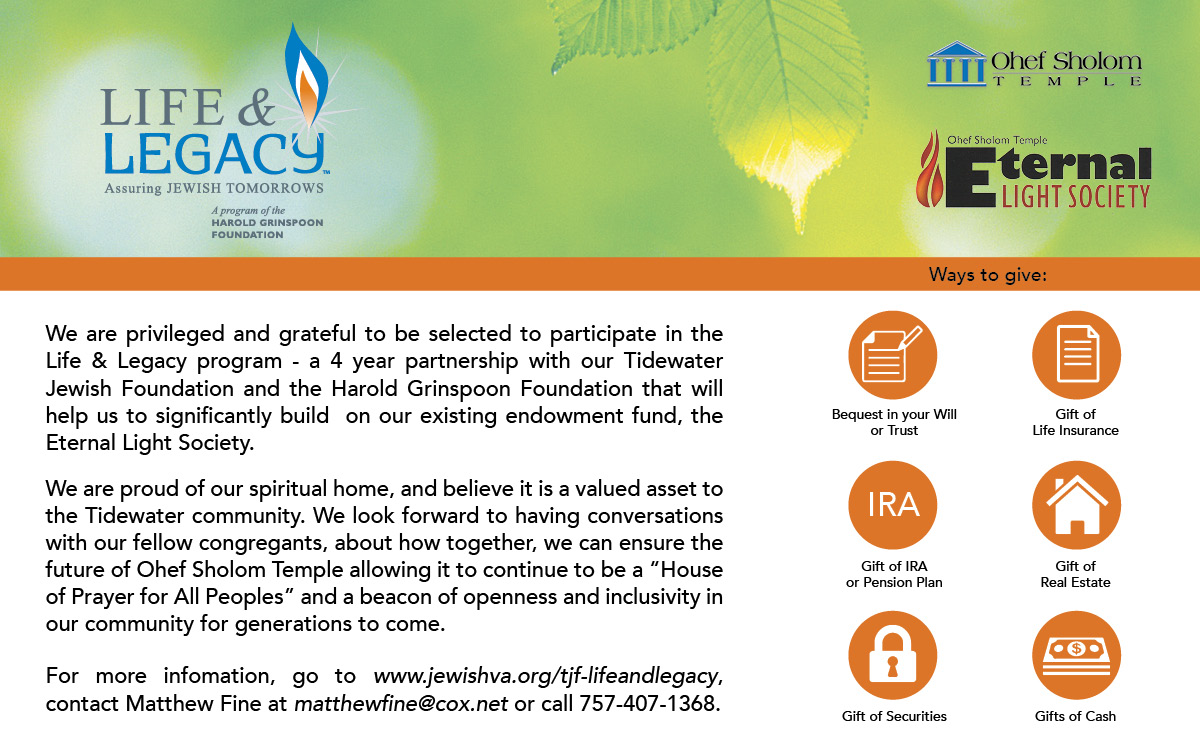 OST actively engages the LBGTQ community by participating in supportive events and belonging to community organizations such as HRBOR and HR Pride. OST sponsored a booth at the 2015 Pride Fest and won the first place on Saturday June 18, 2016 at the Pride Fest boat parade for the meaningful decoration created by OST volunteers. It contained 49 candles in honor of each of the Orlando massacre victims and a handwritten slogan with the Pulse Nightclub emblem that read, "Love Has A Pulse."
OST's participation made it into a Washington, DC paper – check it out here:
https://www.washingtonblade.com/2016/06/19/

hampton-roads-pride-pays-t/

See what exciting programs are coming up at Temple.
---

Find out more about our worship services.

---

Find a committee or social group that's just right for you.

---

Learn about what membership at the Temple has to offer.

---
Download our latest bulletin to see what's going on at Temple.
Save
Save
Save
Save
Save
Save