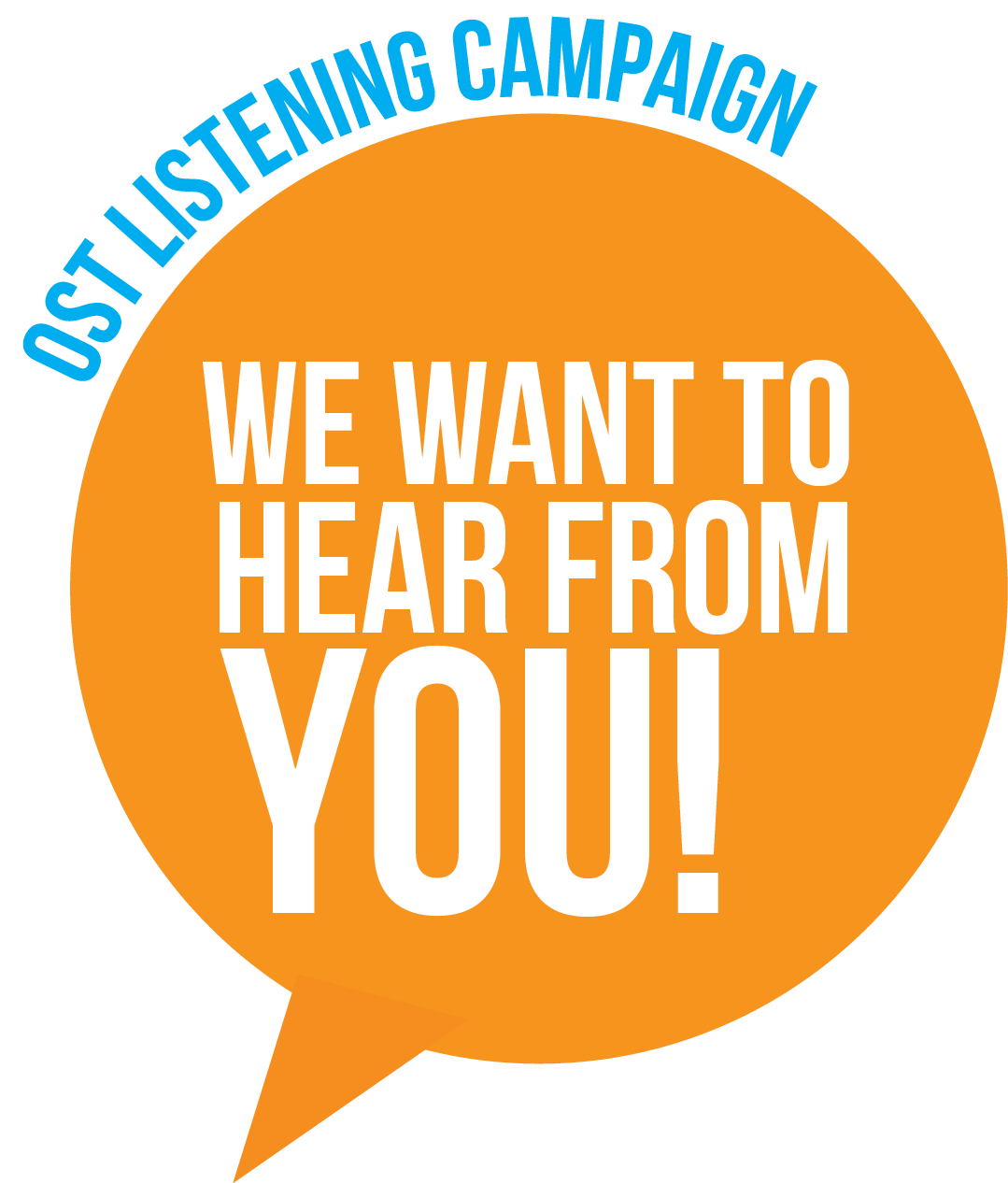 What is a listening campaign?
It is a series of small group and individual meetings where members who are trained as "listeners" ask a set of carefully planned questions of other OST members and record the results. The program will require a three to four month period to meet with the majority of members of all ages and to process the information received.
The goal: To gather ideas, feedback, and information from as many members as possible.
Why do a listening campaign?
The Long Range Planning Committee wants to respond to the current and future needs and interests of all members and, collectively, the whole Temple. To that end, they developed a campaign to hear you! The campaign has three areas of focus:
Ensure long-term viability and vitality of the Temple and engagement of all OST members;

Prepare OST for the next generation; and

Articulate our Vision and Values as an institution, and set goals for the next 5-10 years that are vital, exciting and engaging for all members.
What happens to the information heard?
The information will be compiled into a document that, without names and identifiers, looks at patterns of responses.
This information will become the foundation for developing our Vision (a picture of the future we wish to create for OST), articulating our Values (how we intend to behave on a day-to-day basis) and drafting the Long Range Plan with goals to achieve our Vision.
How do I participate?
Every member's voice is critical to the success of The Listening Campaign. Your participation in one or more of the below aspects of the campaign will make an impact on the future of Ohef Sholom.
Become a "Listener": Participate a training session then facilitate listening sessions as part of a team. Contact reservations@ohefsholom.org or sign up to reserve your spot.

Sunday, July 17, 10:00 am – 2:00 pm

Wednesday, July 20, 10:00 am – 2:00 pm

Wednesday, July 27, 5:30 pm – 9:30 pm

Wednesday, August 3, 5:30 pm – 9:30 pm

Be heard! Promptly

sign up

for a group or individual listening session when you are contacted or when there are published dates to sign up.
Whom Do I Ask If I Have Questions?
The Long Range Planning Committee co-chairs John Cooper (jcooper@cooperhurley.com) and Sandy Forte-Nickenig (rifka@cox.net).
The OST Listening Campaign is coordinated by Alyssa Muhlendorf (alyssajorgenson@gmail.com).
Or, Linda Peck, Executive Director (linda@ohefsholom.org).