We are grateful to the United Jewish Federation of Tidewater and the Tidewater Jewish Foundation for their financial support during the COVID-19 pandemic.


Chanukah Shop Sale
December 2 & 3
11 am – 5 pm
Anti-Racism Course
with Rabbi Roz
NEW DATE: December 9
Intro to Judaism Class
Next Class: December 6 
at 10:00 am via Zoom
Wiggles & Giggles
December 6
at 10:30 am
Chanukah Cooking with Charles Greenhood
December 6
at 2:00 pm
Love Thy Neighbor Community Desk Project
December 13
at 9:00 am
Havdalah Hootenanny
December 19
at 7:00 pm
We Need Volunteers
to Light the Shabbat Candles!
Sign up online today to light Shabbat candles with Rabbi Roz & Cantor Jen during services!
Order Your Mishkan T'Filah  for Shabbat
Order Online Today!
Teshuvah Stories:
Journeys to Judaism
Read the full stories!
We are a House of Prayer
for All Peoples
Click below to learn more about…
Our mission as a Temple is to provide a spiritual, cultural and educational environment inspired by the highest Reform Jewish values.
We Can Make A Difference Together.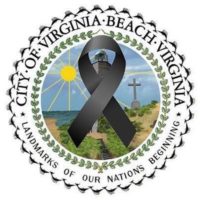 We Stand with Pittsburgh
Media Coverage