We are grateful to the United Jewish Federation of Tidewater and the Tidewater Jewish Foundation for their financial support for our virtual High Holiday Services.


Stained Glass Raffle
Purchase by November 20
Intro to Judaism Class
Sunday, October 4 
at 10:00 am via Zoom
Wiggles & Giggles
Sunday, October 4 
at 11:00 am via Zoom
On the Map
Tuesday, October 6 
at 7:00 pm via Zoom
Anti-Racism Course
with Rabbi Roz
Next Class: October 8
Voting Information 2020
Find out about your voting options.
We Need Volunteers
to Light the Shabbat Candles!
Sign up online today to light Shabbat candles with Rabbi Roz & Cantor Jen during services!
Teshuvah Stories:
Journeys to Judaism
Missed a Story? Click to read them all!
We are a House of Prayer
for All Peoples
Click below to learn more about…
Our mission as a Temple is to provide a spiritual, cultural and educational environment inspired by the highest Reform Jewish values.
We Can Make A Difference Together.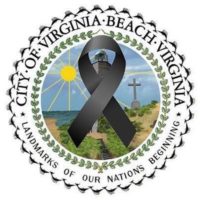 We Stand with Pittsburgh
Media Coverage