We are grateful to the United Jewish Federation of Tidewater and the Tidewater Jewish Foundation for their financial support for our virtual High Holiday Services.


High Holidays 5781
Check out the schedule and events scheduled for this year!
Teshuvah Stories:
Journeys to Judaism
Next Speaker: Doug Lynch
September 25
We Need Volunteers
to Light the Shabbat Candles!
Sign up online today to light Shabbat candles with Rabbi Roz & Cantor Jen during services!
Voting Information 2020
Find out about your voting options.
Anti-Racism Course
with Rabbi Roz
Join Rabbi for a year-long
reading and discussion course
for 2020-2021!
Love Thy Neighbor
Initiative & Volunteer Effort
to Help our Community
ZOOM & Facebook Tutorials With Nina
Schedule a tutorial today!
We are a House of Prayer
for All Peoples
Click below to learn more about…
Our mission as a Temple is to provide a spiritual, cultural and educational environment inspired by the highest Reform Jewish values.
We Can Make A Difference Together.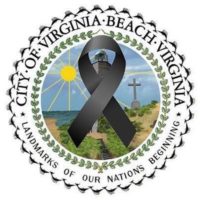 We Stand with Pittsburgh
Media Coverage