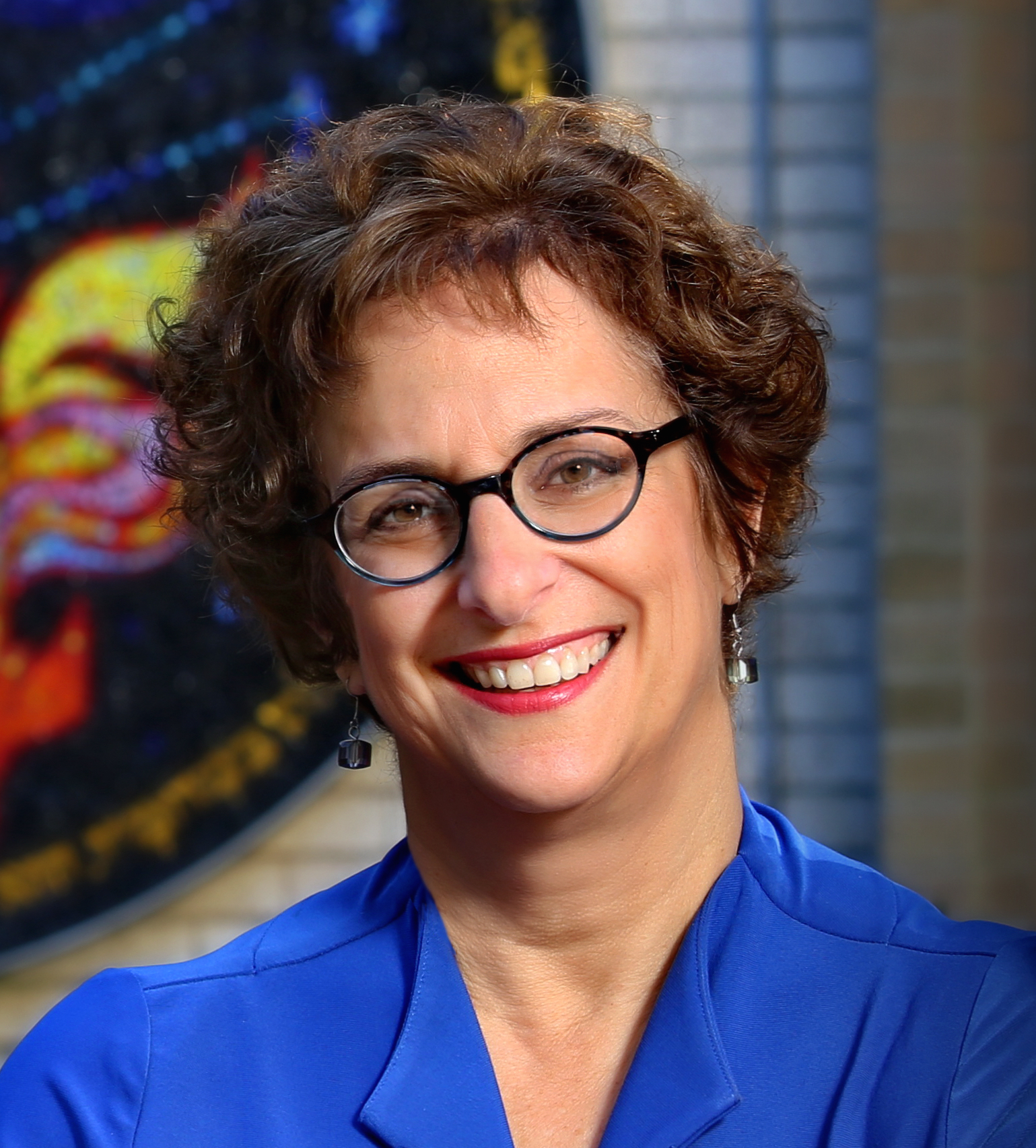 Linda Peck: Executive Director
Linda Peck has devoted her last twenty years to Jewish education in Tidewater. For fifteen years she taught middle school at Hebrew Academy where she distinguished herself as Holocaust Educator of the Year. She helped start up and run BINA High School for Girls. In addition to her role as General Studies Principal, she created marketing materials, published news articles, designed and implemented fundraising campaigns, and developed the school's website. A role model and mentor to many, she is especially proud of creating meaningful community service projects according to the Jewish value of tikkun olam, repairing the world.
With an MBA from Columbia University, Linda brings to OST her diverse background ranging from corporate fundraising at the Philadelphia Orchestra to LBO financing at GE Capital. Her Holocaust curriculum was recently published by Institute of Southern Jewish Life (ISJL).
Avid reader, baker, traveler, and health enthusiast, she is married to Barry Friedman and the mother of two children.
Linda Peck
linda@ohefsholom.org
757-625-4295 ext. 104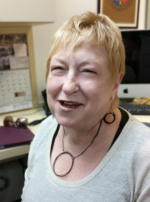 Kitty Wolf, RJE: Director of Religious School
Kitty Wolf is a former Union of Reform Judaism Regional Educator, where her responsibilities included overseeing more than 70 congregations in the Mid Atlantic Region. In this capacity she developed and conducted nationwide teacher, parent, congregational board and school education committee guidelines and training programs, including helping to develop and test the new Reform Chai curriculum and the teacher and parent education programs for the PJ Library. She guided individual synagogues in the development, implementation and maintenance of day, supplementary religious and Hebrew schools, and conducted training programs in every aspect of Jewish school administration. She also presented teacher and parent education seminars throughout the U.S. helping to develop and teach A Taste of Judaism, the URJ three-part program for non-Jews interested in learning more about Judaiam. Kitty also, served as principal of The Portsmouth United Religious School for 28 years. This school served children from both the Conservative and Reform congregations in Portsmouth, VA. Kitty, currently serves as Educator for The Jewish Museum and Cultural Center in Portsmouth, VA.
Kitty is a member of The National Association of Temple Educators (NATE), New CAJE, National Association for the Education of Young Children (NAEYC), and The Association for Supervision and Curriculum Development (ASCD). She is a former board member of the Mid-Atlantic Council of the Union for Reform Judaism, where she served as education chair and has been an adjunct faculty member of Virginia Commonwealth University and Tidewater Community College.
She was a Vice President and Director of Dependent Care Services for The Planning Council for over 20 years. In this capacity she was responsible for a six million dollar annual administrative budget and a staff of 81
She holds Masters degrees in Early Childhood Education and Art Education and a Bachelors degree in Jewish History.
She was married to the late Rabbi Arthur Steinberg (of blessed memory) and has 5 children, 7 grandchildren and 2 dogs.
Kitty Wolf
kitty@ohefsholom.org
757-625-4295 ext. 116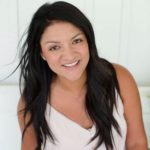 Nina Kruger: Engagement & Programming Associate
I am a super-mom to a super fun 3-year old boy, Liam. We spend our summers at the beach or the pool and our winters watching football – go Monarchs and Mountaineers! We love sushi, pizza and anything sweet!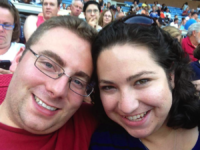 Paul & Robyn Weiner: Teen Advisors
"Helping the next generation blossom."  That is how Robyn Weiner describes her joint role as new teen advisor for Ohef Sholom Temple, along with her husband, Paul.  When Paul was a teen, his NFTY youth group was a source of leadership training and temple connection. Robyn came up through the United Synagogue Youth movement in Florida.  The couple recently relocated from Fredericksburg, VA, in January 2016. Robyn got a job with The Virginian-Pilot as a reporter.  They learned about Ohef Sholom from their involvement with the Young Adult Division of the United Jewish Federation of Tidewater.
Paul's experience includes leadership training from the Coast Guard, a business management degree and sports officiating.  He's also licensed to teach middle and high school English and social studies and is pursuing a teaching career. Robyn is a leader with the Society of Professional Journalists, and brings experience in coordinating professional conferences and trainings.  
Together, Paul and Robyn will guide OSTY, JOSTY, and Madrichim teaching assistants to strengthen our 100 teens' voices in the spiritual growth of our community.
Paul & Robyn Weiner
ostyadvisors@gmail.com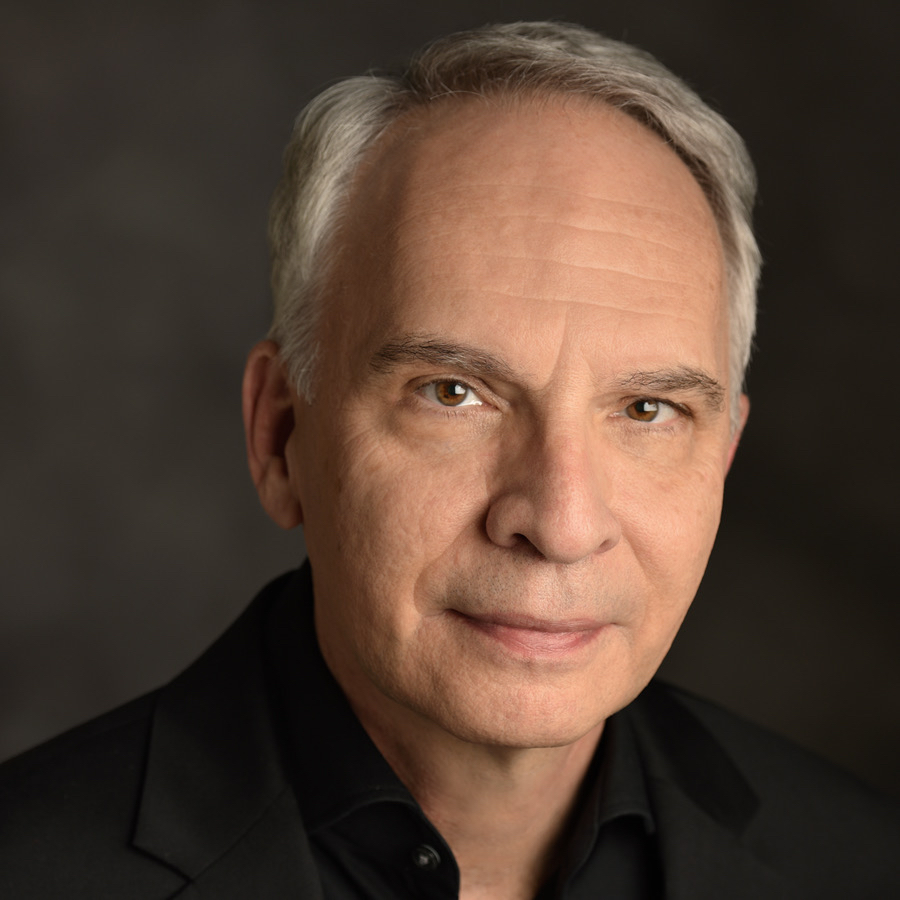 Charles Woodward: Music Director
Charles Woodward has served as Music Director of Ohef Sholom Temple since 1982. In addition, he is the Music Director of Saint Paul's Episcopal Church, Norfolk, and the Artistic Director and Conductor of The Virginia Chorale, the Commonwealth's premier professional choral ensemble. From 1986-1993, Mr. Woodward was the choral director and collaborative pianist for the Governor's School for the Arts. During the spring of 2016, he served as director of the Christopher Newport University Chamber Choir. 
As pianist, Mr. Woodward is a frequent collaborator in both vocal and instrumental chamber concerts, having performed with the Virginia Arts Festival, Virginia Chamber Players, Virginia Symphony Orchestra, and Norfolk Chamber Consort, among others; at the Phillips Collection (Washington, D.C.), Jordan Hall (Boston), and the Santa Fe Chamber Music Festival; and, in Germany and Italy. In April 2011, he served as Principal Coach for the premiere of Ricky Ian Gordon's Rappahannock County, a music theater work co-commissioned by the Virginia Opera and Virginia Arts Festival. Mr. Woodward's performances have been heard on American Public Media's Performance Today.
Charles Woodward holds the master of music degree from Northwestern University and has served on the adjunct music faculties of The College of William and Mary, Christopher Newport University, and Old Dominion University. 
Chuck Woodward
chuck@ohefsholom.org
757-625-4295 ext. 113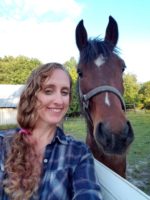 Linette Bond: Graphic Designer & Web Developer
Linette Bond joined Ohef Sholom Temple in February of 2018. Not only a graphic & web designer, Linette hails from an extensive professional background including office management and working in small business development for 8 years under the City of Richmond, VA's Department of Economic Development. During this time, she also became the Assistant Manager of the 17th Street Farmer's Market in Shockoe Bottom, responsible for running daily operations and creating, marketing and coordinating every aspect of festivals and special events. 
Linette is also a studio artist, whose mediums run the gamut, including (but not limited to) her favorites of watercolor, acrylic, oil, encaustic, and multi-media. She also enjoys building sculptural creations with power and hand tools alike, dabbling in woodworking, welding, plexiglass manipulation and some jewelry-making. 
Aside from her professional and artistic pursuits, Linette is an avid beach & sand volleyball player, as well as an animal lover. If she's not on the beach chasing a volleyball, you can usually find her on a farm with the horses (that's her Arabian horse Izzy in the photo), ducks, chickens, cats & dogs. 
Linette Bond
graphics@ohefsholom.org
757-625-4295 ext. 106
Amanda Brooks: PT Archivist
Amanda Brooks and her husband recently moved to Tidewater Virginia from the Gulf Coast, Mississippi, where she spent three years creating and managing the Singing River Genealogy-Local History Library. Amanda has spent her short time in Hampton Roads working with the Sargeant Memorial Collection at the Slover Library as their Digitization Specialist, until COVID.
Amanda earned her Bachelors of Art in English Literature from Lock Haven University in 2014, and moved to Scotland to attend the University of Strathclyde in Glasgow to attain her MSc. Upon completing her dissertation on the impact of digitization in cultural heritage organizations, Amanda earned her Master of Science in Information and Library Studies with a UK level of distinction in 2016. 
Amanda is very excited about this opportunity to work with the Ohef Sholom Temple and its congregation, to preserve and share the wonderful history of the Jewish community in Tidewater.
Amanda Brooks, MSc, CA
archives@ohefsholom.org
757-625-4295 ext. 139