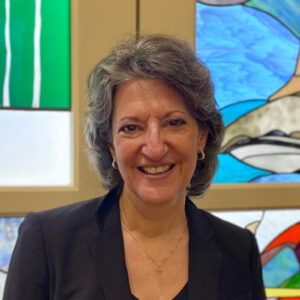 JENNIFER LEVIN-TAVARES: INTERIM EXECUTIVE DIRECTOR
Jennifer grew up in Tennessee in a background of conservative Judaism.  After receiving a Bachelor's degree in Psychology at Indiana University, Jennifer attained her law degree from American University's Washington College of Law.  She went on to hold management posts at National Public Radio and Yale University before starting her career in synagogue administration in 1997. Prior to coming to Ohef Sholom, Jennifer served as Executive Director of Congregation Mishkan Israel in Hamden, CT and Congregation Kol Tikvah in Parkland, FL.  Jennifer is active in the National Association for Temple Administration.  She is a former Board member and Secretary as well as chair of NATA's mentoring program.  She attained senior status in 2013 and earned her Fellow in Temple Administration in 2014.
Jennifer is thrilled to be serving the OST community as Interim Executive Director.
Jennifer Levin-Tavares
ed@ohefsholom.org
757-625-4295
Charles Woodward: Music Director
Charles Woodward has served as Music Director of Ohef Sholom Temple since 1982. In addition, he is the Music Director of Saint Paul's Episcopal Church, Norfolk, and the Artistic Director and Conductor of The Virginia Chorale, the Commonwealth's premier professional choral ensemble. From 1986-1993, Mr. Woodward was the choral director and collaborative pianist for the Governor's School for the Arts. During the spring of 2016, he served as director of the Christopher Newport University Chamber Choir. 
As pianist, Mr. Woodward is a frequent collaborator in both vocal and instrumental chamber concerts, having performed with the Virginia Arts Festival, Virginia Chamber Players, Virginia Symphony Orchestra, and Norfolk Chamber Consort, among others; at the Phillips Collection (Washington, D.C.), Jordan Hall (Boston), and the Santa Fe Chamber Music Festival; and, in Germany and Italy. In April 2011, he served as Principal Coach for the premiere of Ricky Ian Gordon's Rappahannock County, a music theater work co-commissioned by the Virginia Opera and Virginia Arts Festival. Mr. Woodward's performances have been heard on American Public Media's Performance Today.
More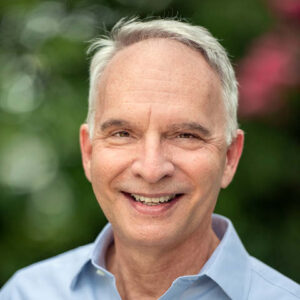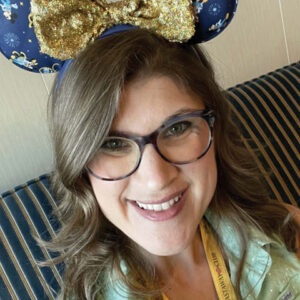 Alyson Morrissey: Director of lifelong learning
I obtained my undergraduate degree from Old Dominion University in Education, specifically Physical Education and Health.  I then went on to earn my Masters in Curriculum and Instruction. I have spent the last 6 years teaching in the OST Hebrew and Religious School, with the last two as the Hebrew Coordinator. I look forward to my new role as Director of Lifelong Learning. 
As the Director of Lifelong Learning, I oversee all educational programming. This includes our Hebrew and Religious School, B'nai Mitzvah prep, youth group, and adult and family programming. I strive to provide an engaging and innovative approach to Jewish learning.  
More
Nina Kruger: Director of Engagement
I am mom to a super fun 6 year old boy, LA. We spend our summers at the beach or the pool and our winters watching football – go Monarchs and Mountaineers! We love sushi, pizza and anything sweet! LA and I live just minutes from Town Center and spend most of our weekends at the baseball and soccer fields, basketball games and swim meets.
My family has been members of Ohef Sholom Temple since the late 80s. I became a Bat Mitzvah and was confirmed here at OST. During my time in Ohef Sholom Temple's Youth Group (OSTY), I served on multiple board positions including President and an event chair for a NFTY-MAR event held at OST. Returning to OST as a staff member has been a dream come true as I help program our many events and am able to watch my son grow up here just as I did.
Currently, I serve on the Young Adult Division (YAD) Cabinet for the United Jewish Federation of Tidewater (UJFT), the Parent Volunteer Organization at Strelitz International Academy, am a Co-Chair of the Program and Engagement Professionals of Reform Judaism (PEP-RJ) Membership Directors Committee and serve on the Membership Committee of the Ghent Business Association (GBA).
More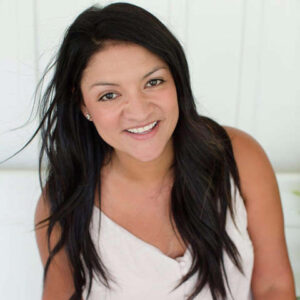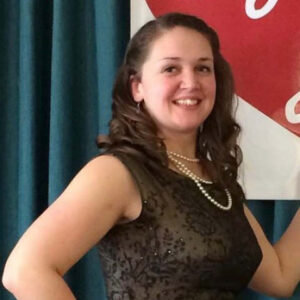 Liz Vincent: Clergy administrative assistant
As Clergy Assistant, I provide administrative support for the Rabbi and Cantor. Contact me if you need to meet with Rabbi Roz or Cantor Jen or if you need a B'nai Mitzvah date for your child. I also coordinate logistics for the Temple events with staff, vendors and committees. 
Fun Facts About Me:
I have a 2 year old boy, Mathias.
I have a cat named Pickles.
I have 2 sisters, 2 brothers, 5 nieces and 6 nephews.
I love to sing and I have starred in 5 musicals- and 4 Purimspiels.
More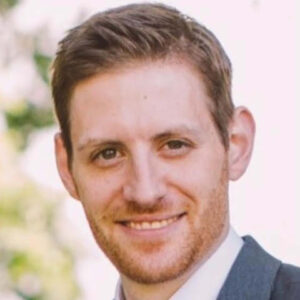 Eric Eaton: Controller
I am originally from New York, about an hour south of Buffalo. I graduated from St. Bonaventure University in 2007 with a bachelor's degree in Finance and Economics. I have worked in finance and accounting for 15 years in multiple industries from Sole Proprietorships to Private Postsecondary Education. As Temple's Controller, I oversee all financial and accounting processes as well as Temple's Human Resources needs.
Eric Eaton
bookkeeper@ohefsholom.org 
Burgess Hodges: Graphic Design
I was raised by a village at Temple Sinai in Portsmouth, and was a member when it merged with Ohef Sholom. I have taught various Sunday School Classes here and at Temple Sinai. I have created art in many forms over the years from miniatures, to painting, cakes, and more. You can see some of my work in my Etsy store https://www.etsy.com/shop/CovertMiniatures I am engaged to a wonderful man and planning a wedding for the Fall. I have a handsome and ridiculous black cat named Aegon. I attended The Governor's School for Art, The Corcoran School of Art, and VCU.
Burgess Hodges
graphics@ohefsholom.org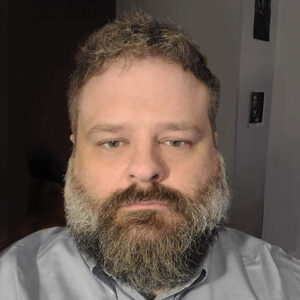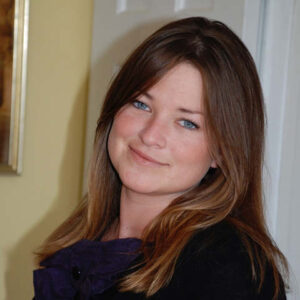 Gillian Donovan: Operations manager
I have worked with Ohef Sholom for ten years since 2005. As Operations Manager, I oversee the maintenance, appearance and safety of our building and grounds by working closely with our IT, landscaping, cleaning and security personnel. I am the primary staff person for all Services, Life-Cycle Events, Shabbat Dinners, Soup Kitchen, and Private functions. I especially enjoy working for the Religious School. I serve on the House Committee, Security and Emergency Preparedness Committee, and the Homeless Task Force. I am also the Temple's acting Kitchen Manager.
Gillian Donovan
gillian@ohefsholom.org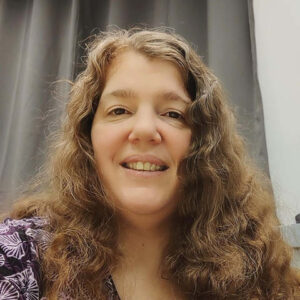 Erin miller: archivist
As archivist, it is my joy and responsibility to preserve the records, papers, and collections that belong to the Ohef Sholom Archives. Archiving is an important process that allows these primary documents to continue to be accessible in the future.
My husband, Michael, and I have two children, Nicholas (16) and Nina (11). Before coming to OST, I worked at Slover Library. I am currently finishing my Masters Degree in Library Science with a concentration in Archives and Special Collections.
Contact me if you have questions, donations, or would like to volunteer. I look forward to meeting you!More
Kathryn morton: INTRO TO JUDAISM INSTRUCTOR
Kathryn Harris Morton grew up in Norfolk a secular American. At age 23 she was invited to become book columnist for the Virginian-Pilot newspaper, for whom she also wrote occasional features and editorials over the next two decades. Her essays have appeared in books as well as in periodicals as diverse as Mademoiselle and the New York Times Book Review and she's been quoted in Scientific American. She taught for ODU's Writing Center. In the 1980s, during the time of the illness and death of her middle child, she began to discover Judaism. With her husband and three surviving children, Kathryn converted at Ohef Sholom in 1988 and began teaching Sunday school and Hebrew school, going on to train 50+ OST bar and bat mitzvah students before then spending 16 years as Director of Education for Temple Israel and six years as Principal of the United Hebrew School. Her book Judaic Artisans Today was published in 2000. In retirement and widowhood Kathryn returned to OST to sing in the choir and take on various teaching tasks. She began teaching the Intro to Judaism course in 2017.
More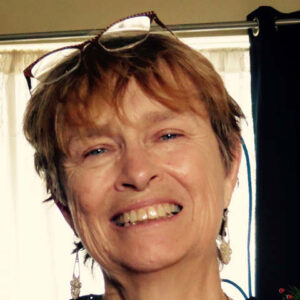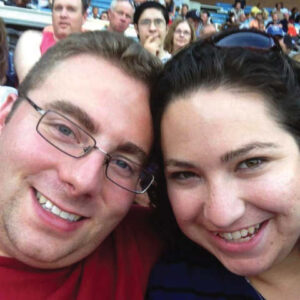 Paul & Robyn Weiner: OSTY Teen Advisors
"Helping the next generation blossom."  That is how Robyn Weiner describes her joint role as new teen advisor for Ohef Sholom Temple, along with her husband, Paul.  When Paul was a teen, his NFTY youth group was a source of leadership training and temple connection. Robyn came up through the United Synagogue Youth movement in Florida.  The couple recently relocated from Fredericksburg, VA, in January 2016. Robyn got a job with The Virginian-Pilot as a reporter.  They learned about Ohef Sholom from their involvement with the Young Adult Division of the United Jewish Federation of Tidewater.
Paul's experience includes leadership training from the Coast Guard, a business management degree and sports officiating.  He's also licensed to teach middle and high school English and social studies and is pursuing a teaching career. Robyn is a leader with the Society of Professional Journalists, and brings experience in coordinating professional conferences and trainings.  
More
Jim Dunn: Religious School Administrator
I am the Administrative guy for the Sunday Learning community.  I am in the office to answer your questions on Sunday mornings and shuffle the paperwork.
Fun Facts About Me:
I originally started as a temp guy filling in as Administrator for Rabbi Forman 23 years ago … and have been here in some capacity ever since.  
More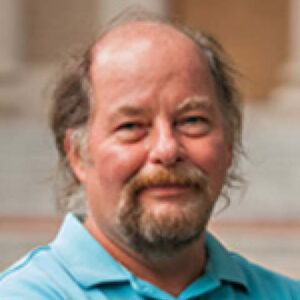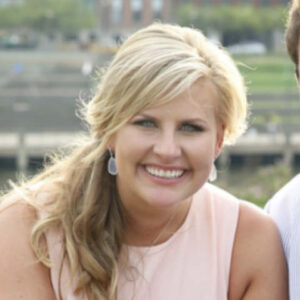 Rahcael Nusbaum: Development assistant/ life & legacy coordinator
I am responsible for assisting and supporting fundraising operations at Ohef Sholom. I was originally hired to assist with OST's participation in the LIFE & LEGACY campaign and have since also worked on the 175th Campaign. It is such an honor and privilege to steward current and new donors of our community! 
If you are interested in making a gift to Ohef Sholom, please contact me at lifeandlegacy@ohefsholom.org!
Fun Facts About Me:
More