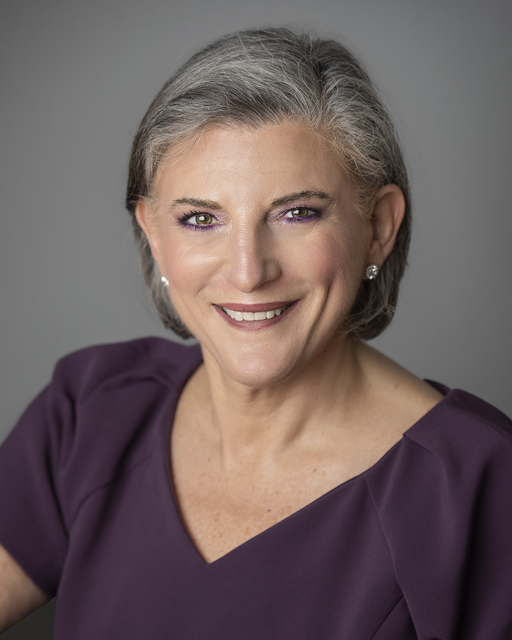 Rabbi Rosalin Mandelberg
A few words about my vision for Ohef Sholom Temple. . .
As a rabbi and a human being, I live by my daily declaration in the Sh'ma, that I serve God and my community with the fullness of my heart, my soul and my mind. So, the success of my rabbinate has been based on my love for Jewish traditions, wisdom and values and upon my respect for the dignity of every human being. With compassion, openness, flexibility and humor, I intentionally choose to meet others where they are, to connect with them personally, and to draw them nearer to Judaism and to a Jewish way of life and practice.More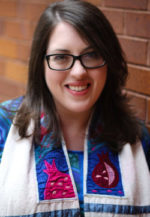 Cantor Jennifer Rueben
Cantor, Ohef Sholom Temple
cantorjen@ohefsholom.org
Cantor Jennifer Rueben was thrilled to join the clergy team at Ohef Sholom in 2017. A native of Richmond, she has taken a long path back to the Old Dominion, by way of Maine, Minnesota, Massachusetts, Israel, and New York. She is so excited to be back home in Virginia and to serve the Ohef Sholom community. Cantor Jen was ordained at Hebrew Union College's Debbie Friedman School of Sacred Music in May of 2017.
More
We Can Make A Difference Together.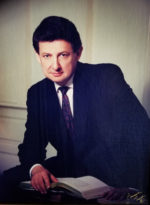 Rabbi Lawrence A. Forman
Rabbi Emeritus, Ohef Sholom Temple
rabbiforman@ohefsholom.org
Rabbi Forman was born and raised in Seattle, Washington and received his B.A. from the University of Washington, in Seattle, and an M.A. from Case Western Reserve University in Cleveland, Ohio. Ordained at the Hebrew Union College-Jewish Institute of Religion in Cincinnati, Ohio, Rabbi Forman received an M.A. in Hebrew Letters, and Rabbinic Ordination from the Seminary. His Rabbinic Thesis is titled: "Some Philosophical, Psychological and Ethical Elements in the Writings of Erich Fromm". In 1987 he was awarded the Doctor of Divinity degree by the Hebrew Union College-Jewish Institute of Religion. In 1993, the Rabbi received his earned doctoral degree from Boston University's School of Theology in Philosophy and Religion. His Doctoral Thesis is titled: "Those who make Teshuvah are called the Children of Abraham and Sarah," and deals with the issues of Conversion, Intermarriage and Finding a place for the non-Jew in today's Synagogue.
More