Life & Legacy Endowment Opportunities
"As others planted for me,
so I am planting for the generations who come after me."
Our Past
Generation after generation, our heritage has been carefully and lovingly preserved at Ohef Sholom Temple by those who came before us. The fruit of their labors has provided us a treasured community that functions as a place of worship, a gathering space, a cultural learning venue, a center for community outreach, and a historical site all in one. This house – our house – is the legacy planted by preceding generations and it is up to us to continue that legacy, ensuring that Ohef Sholom Temple is, and always will be, "A House of Prayer For All Peoples," including our children, our grandchildren, and all generations to come.
The Ohef Sholom Foundation was created in 1990 to help us secure our long term future. Its principal mission is to raise funds to grow our endowment, and additionally, to manage these funds in a prudent and fiscally responsible manner, meeting first the donors needs and simultaneously the Foundations. The funds endowed to OSF provide for needs above and beyond general operating needs, in times of prosperity and especially in times of challenge. Relationships are at the core of this task. Cultivating and nurturing strong relationships with our congregants is vital to this endeavor. Educating our members about the mission and means needed to carry out our mission, and listening to what's important to our congregants and the values they live by. 
Since its creation, the OSF has been successful in building a strong foundation for OST. As a result of The Eternal Light Society created in 2011, and most recently the 4-Year LIFE & LEGACY Campaign from 2017-21 sponsored by the Harold Grinspoon Foundation and in partnership with the Tidewater Jewish Foundation, Ohef Sholom was able to grow our endowment significantly. The LIFE & LEGACY Campaign on its own added 81 new legacy commitments totaling an estimated $3.5 million in current and future gifts.
Our Present
While the LIFE & LEGACY campaign is "officially" ended, growing our endowment is never ending priority. It is our obligation and privilege to make sure Ohef Sholom Temple will be a thriving community for our children, grandchildren and the generations to come. We remain steadfast in our commitment to fostering a culture of philanthropy, one conversation at a time.

Today, our Foundation has invested and expected assets of over $15.5 million, of which over $6.5 million is invested in nearly 80 specifically named or designated funds and over $9 million has been committed to the Foundation in promised future gifts. In 2020/21, the Foundation contributed $248,766 in unrestricted contributions to our budget and restricted gifts that enhance the vitality and support the operations of Temple keeping us relevant to older and newer generations in our community.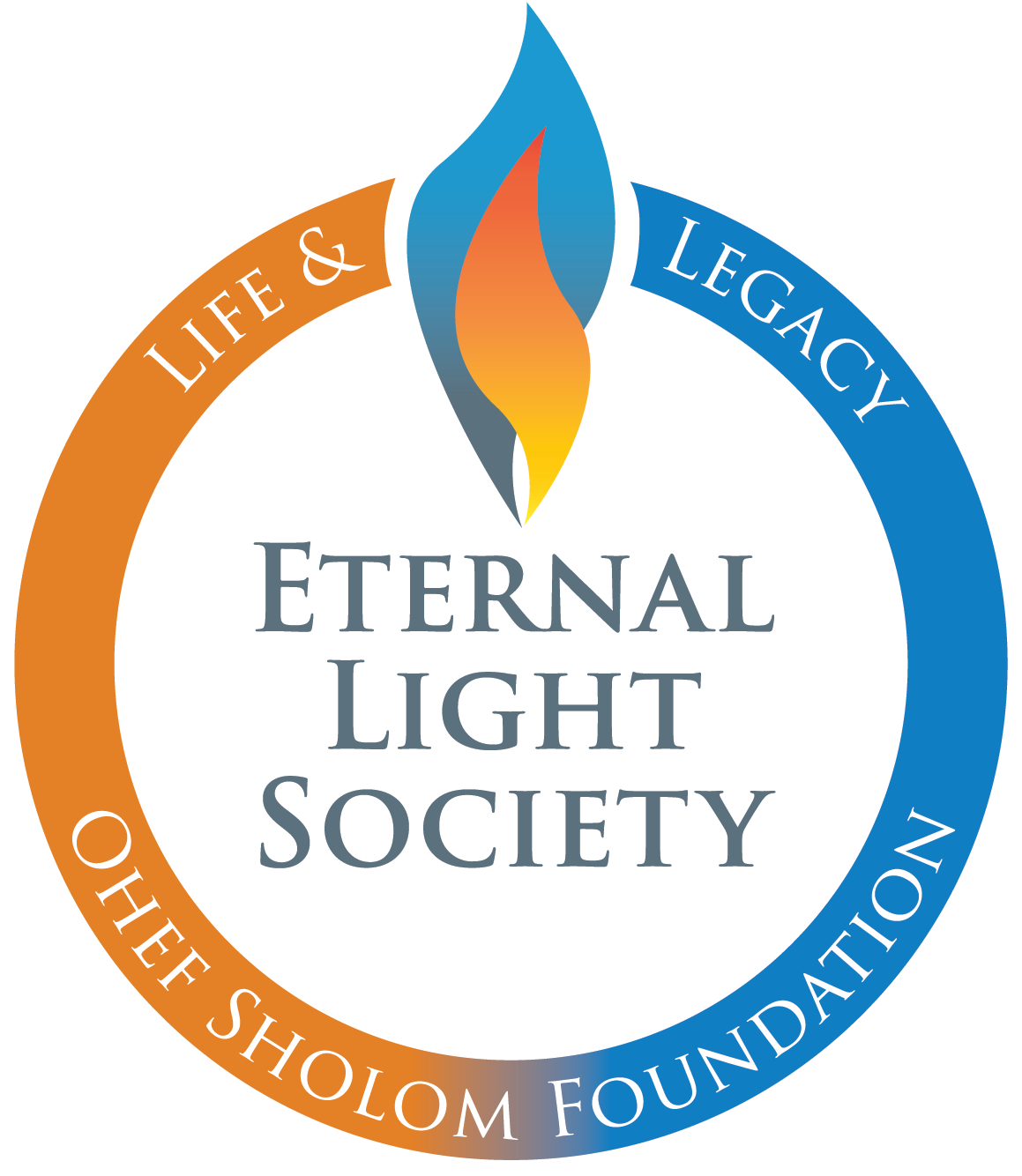 Our Future
Growing and nurturing relationships within and outside our community by:
Implementing both a comprehensive Sustainability Plan for Legacy Giving and Stewardship Plan for enhancing donor relations.
Intentional outreach to our community to enhance understanding of the importance of legacy giving and philanthropy.
Fostering in all generations and ages a culture of gratitude.
Our goals for the future include:
Continue to work towards goal of 100 commitments, minimum of 5 annually

Stewarding our donors

Educating our congregation on Ways to Give

Donor Testimonials
"The Harold Grinspoon LIFE & LEGACY Program is an amazing opportunity to ensure that our precious OST community's work continues for generations to come. Investing in our synagogue is the best way to enable our Reform Jewish values to live on in our children and their children and theirs. I believe so much in our mission, our values, our heritage, and our future that I myself have made a legacy gift; this way I know my love of our congregation and Reform Judaism will impact upon Hampton Roads long after my tenure as rabbi has ended. It is just that important."


–Rabbi Rosalin Mandelberg, Senior Rabbi

"Our candle may flicker but for a moment in eternity, and we can never know the full impact of our actions on future generations, but we have faith that through LIFE & LEGACY we have added our light to the future of OST."


–Bert & Sarah Newfield 

"My reason for giving to the LIFE & LEGACY Fund is to try to ensure a stable financial future for the Temple and to allow future congregants to have access to an exceptional spiritual experience in Judaism."


–Matthew Weinstein 

"I always refer to my confirmation speech from 1973: 'Do not separate yourself from the Jewish community. It is the body which gives sustenance to each individual soul so our sages declared.'  The LIFE & LEGACY program is the next phase in supporting our Temple. This next step is a way to strengthen the Temple's endowment and help forge our Temple for the next generation while continuing a legacy that will help from generation to generation. We are at an age where we can designate where we want to leave our legacy. The timing was right, this was the right thing to do, and all the professionals involved have made this an easy process."


–Charlie Nusbaum

"Our Family has such a long history with the Temple, marking significant times of celebration – birth, marriage, bar and bat mitzvah, high holidays, education, community – and deep loss. The Richard and Martha Glasser Family Foundation join the effort to help the Jewish Community build this endowment to support and sustain its future."


–Martha Glasser
Ohef Sholom's Legacy Team
We invite you to join us on this important and impactful journey. We want to hear what is important to your Jewish future. Our Legacy Team is available to listen and help you with leaving YOUR legacy. 
Email us or call 757-625-4295 to start a conversation with us.