Get ready for the High Holidays by checking out our Frequently Asked Questions page.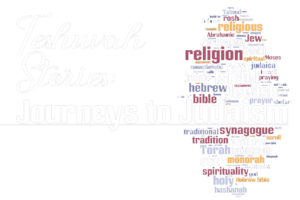 Join us for a three-part series to learn about fellow congregants' stories of their Journeys to Judaism.As we know, there are many ways to express our faith and live our Jewish lives. On three Shabbatot, you will have the opportunity to hear three different expressions of individual and family commitments.
August 18:
Amie Harrell
September 1:
Andy Fox
September 22:
Hunter Thomas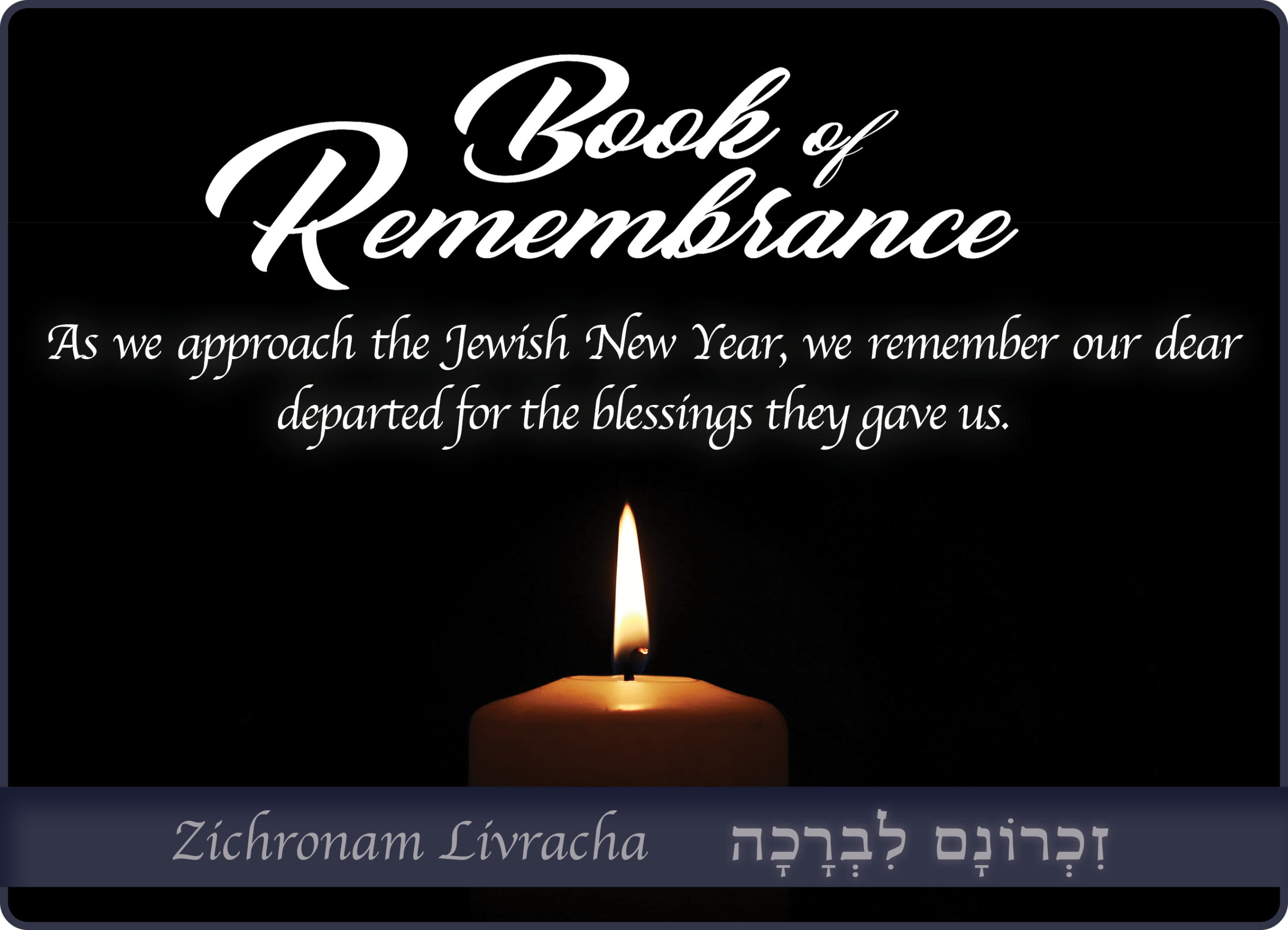 "Zichronam Livracha"
– May the memories of our departed loved ones be a blessing. We remember our dear departed for the blessings they gave us. We invite you to bring to mind those you have loved and lost through our
Book of Remembrance
and to let recollections of them bless us. 
Volunteer
We invite you to be a valued volunteer and contribute to the meaningful High Holiday experience at Ohef Sholom! We are seeking ushers to assist during the services, ensuring a smooth and welcoming atmosphere for our congregation. 
High Holiday Food Drive
Join us in embracing the spirit of Tikkun Olam this High Holiday season! We are excited to announce the OSTY/JOSTY food drive in collaboration with the Foodbank of Southeastern VA. Here's how you can participate:
During Rosh Hashanah services, pick up a bag provided by the temple, and on Yom Kippur, bring the filled bag back to the temple. For safety reasons, please avoid glass containers.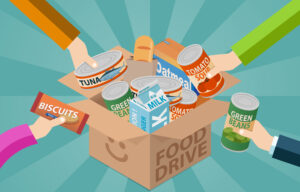 Let's make a difference together!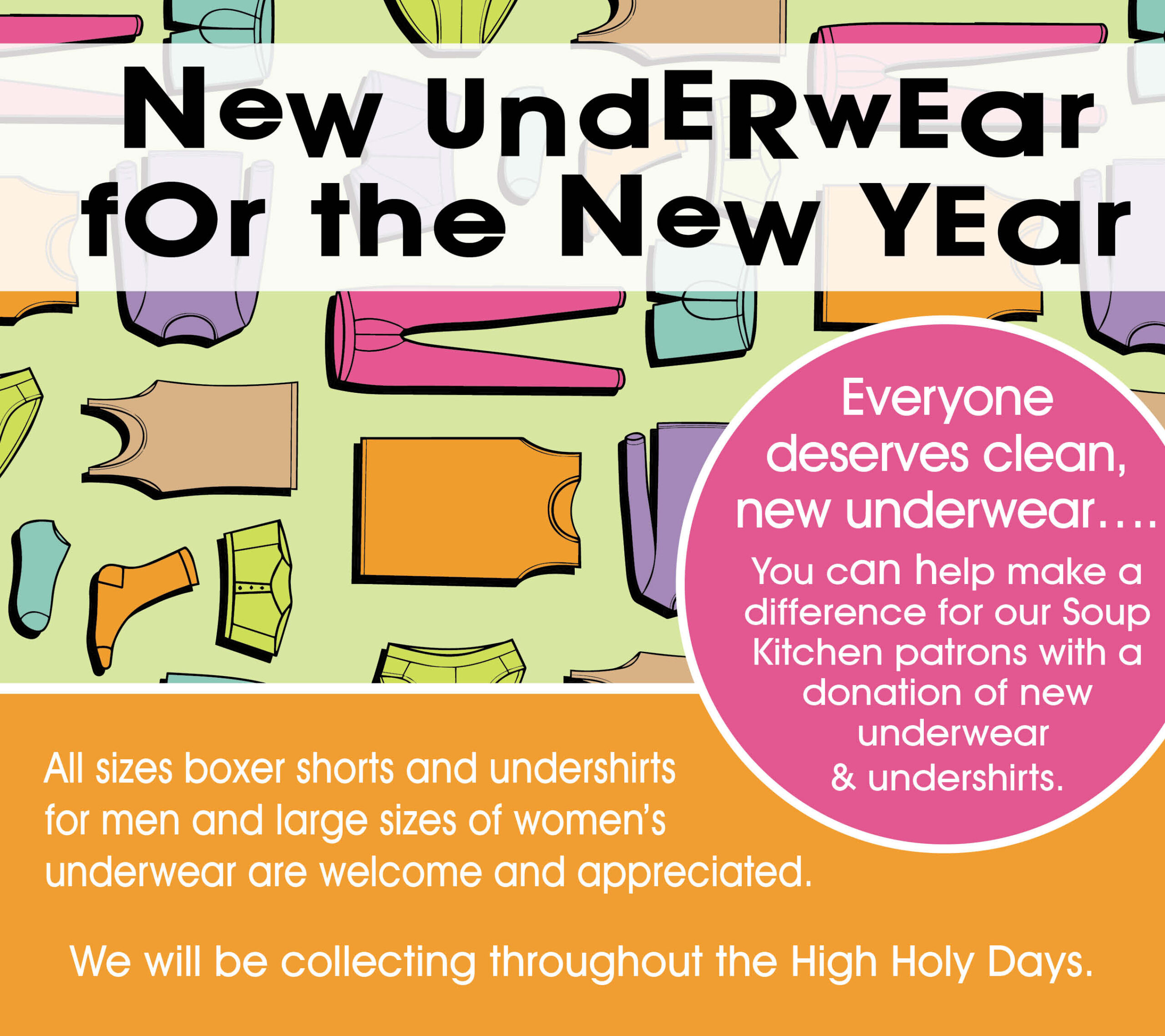 High Holiday
Service Schedule

Friday, September 15
Erev Rosh HaShanah
Evening Service*…………. 7:00 pm
Saturday, September 16
Rosh HaShanah
Family Service…………..9:00 am
Morning Service*…………. 10:30 am 
Sunday, September 24
Kol Nidre
Evening Service*…………. 7:00 pm
Monday, September 25
Yom Kippur
Family Service………….. 9:00 am
Morning Service*…………. 10:30 am 
Study Session #1………….. 12:45 pm
with Kathryn Morton (in person and Zoom)
Study Session #2………….. 1:50 pm 
with Barb Gelb (in person and Zoom)
Afternoon Service………….. 3:00 pm
D'var Jonah by Leigh Nusbaum "Jonah the Neurodivergent Prophet"
Interlude………….. 4:00 pm
Memorial & Concluding Services………….. 4:15 pm
Congregational Break the Fast………. Following concluding service (Approx. 5:45 pm)
*children's programming available
This year, we are introducing a new spiritual opportunity.  On Yom Kippur afternoon, from 1:45 – 2:50 pm, each family will have the opportunity to come up on the bimah for their own moment of private meditation and prayer before the open ark.
Tickets
High Holy Day tickets are included in OST membership (note Friends of OST do not receive tickets.)
All individuals over the age of 26 years old must arrange for a ticket.  Young adults under the age of 30 can receive a free membership.  Please contact the office to arrange your membership.
College/graduate students, active military, students in OST's conversion program, members of other synagogues are entitled to complimentary tickets.  Please contact the office to arrange for your ticket.
Thank you for spending the holidays with us.  
Please order tickets no later than August 31.
Follow link for more details or contact the office. jim@ohefsholom.org
Join us for unforgettable and interactive Family Services during the High Holidays. Engage your little ones with stories, songs, and fun activities, creating lasting memories and fostering a sense of community. Come and celebrate together at Ohef Sholom Temple – a joyful experience awaits!
Rosh Hashanah Family Service
Saturday, September 16…   9:00 am
Yom Kippur Family Service
Monday, September 25…   9:00 am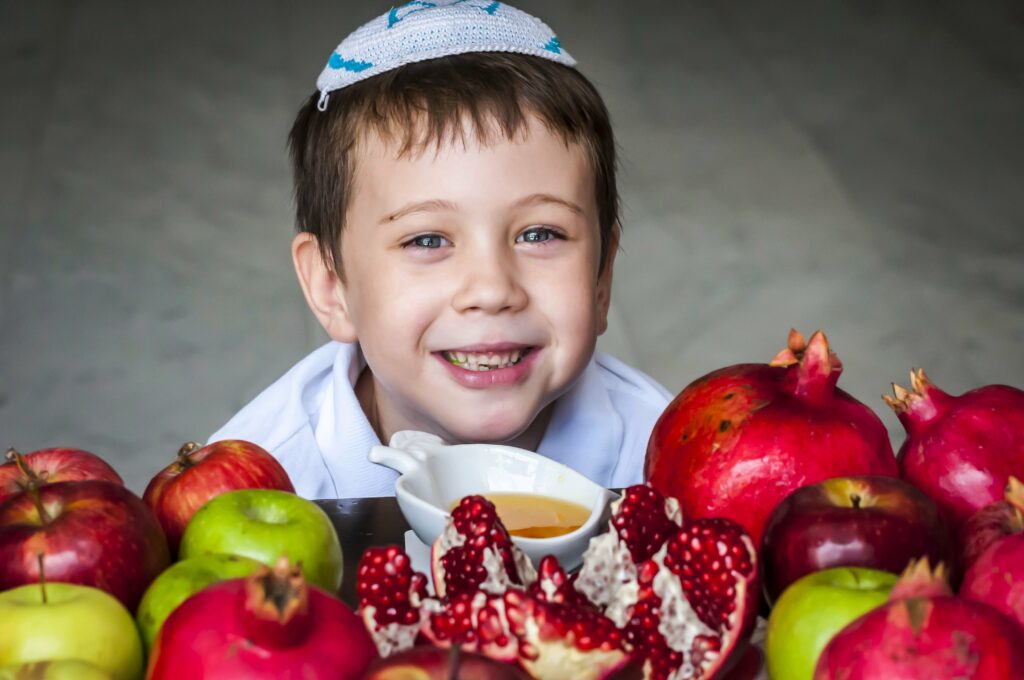 Children's Programming
Gather your family and join us at Ohef Sholom Temple! With childcare available for ages 0-4 and engaging programs for ages 5+, we welcome you to celebrate the High Holidays together.
Friday, September 15 (Erev Rosh HaShanah) Evening Service…………. 7:00 pm
Saturday, September 16 (Rosh HaShanah) Morning Service.………… 10:30 am
Sunday, September 24 (Kol Nidre) Evening Service…………. 7:00 pm
Monday, September 25 (Yom Kippur) Morning Service.………… 10:30 am 

RSVP by September 1 to secure your spot.
ATTENTION OST Congregation Members!
If you were not in our 2023-25 Membership Directory or your information has changed, please submit this form to be included in the supplement, which will be mailed with High Holy Day tickets.  Thank you!
PARKING: There will be additional handicapped parking spots and traffic guards will be posted to direct traffic. Limited parking will also be available at Ghent United Methodist Church, as well as on surrounding streets.
As we commemorate the ancient Israelites' sheltering in temporary dwellings, we invite you and your loved ones to experience the spirit of Sukkot with delicious meals in our inviting sukkah. Under the sheltering branches, savor traditional dishes, engage in heartfelt conversation, and forge new friendships.
Friday, September 29
Shabbat/Sukkot Service 6:30 pm followed by an Oneg in the Sukkah
Saturday, September 30
1st day Sukkot – Morning services at 10:30 am followed by Kiddush Luncheon
Monday, October 2
Office closed in observance of Sukkot
Wednesday, October 4
Sukkot celebration hosted by Men's Club & Sisterhood 7:00 pm
Thursday, October 5
Board Meeting


Join us at Ohef Sholom Temple for memorable sukkah meals, cultivating unity, love, and gratitude.
See you in the sukkah!
Shabbat/Simchat Torah Service
Friday, October 6, 6:30 pm
Come celebrate Simchat Torah with us at Ohef Sholom Temple! Experience the joy and unity as we dance, sing, and embrace the Torah. Join our vibrant community and create unforgettable memories together. Don't miss out on this joyous celebration of our shared heritage.