Teshuvah Stories: Journeys to Judaism
Speaker Stories
Every year, Ohef Sholom Temple hosts a three-part series to learn about fellow congregants' stories and their Journeys to Judaism. 
As we know, there are many ways to express our faith and live our Jewish lives. On three Shabbatot, volunteer speakers give us the opportunity to hear their respective stories sharing different expressions of individual and family commitments.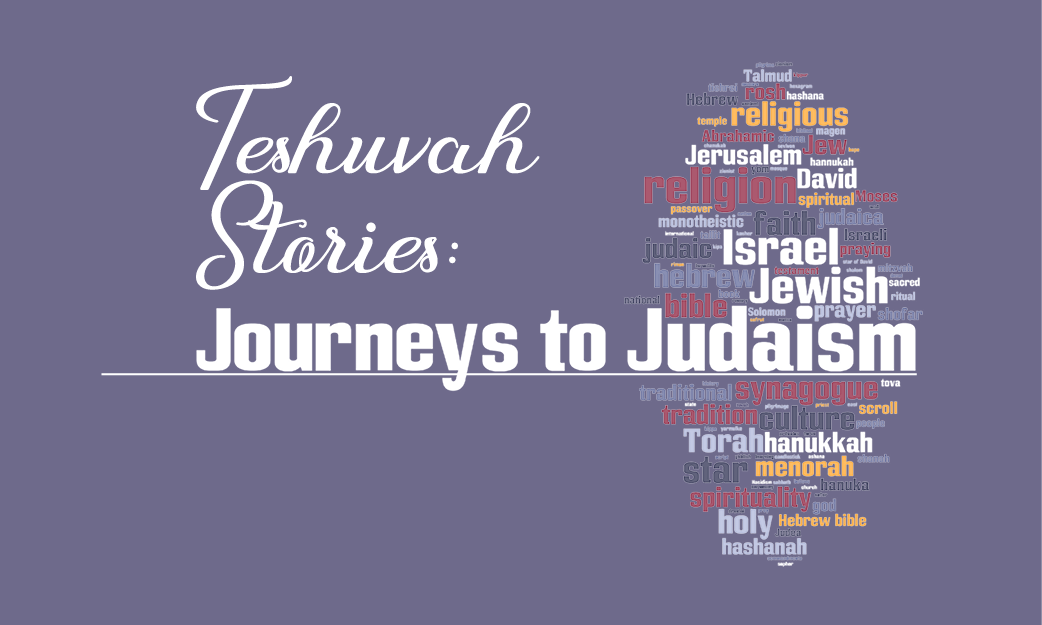 This Year's Teshuvah Speakers:
September 13: Sue Velez-Perez
September 27: Marissa Collins
October 4: Giselle Weinstein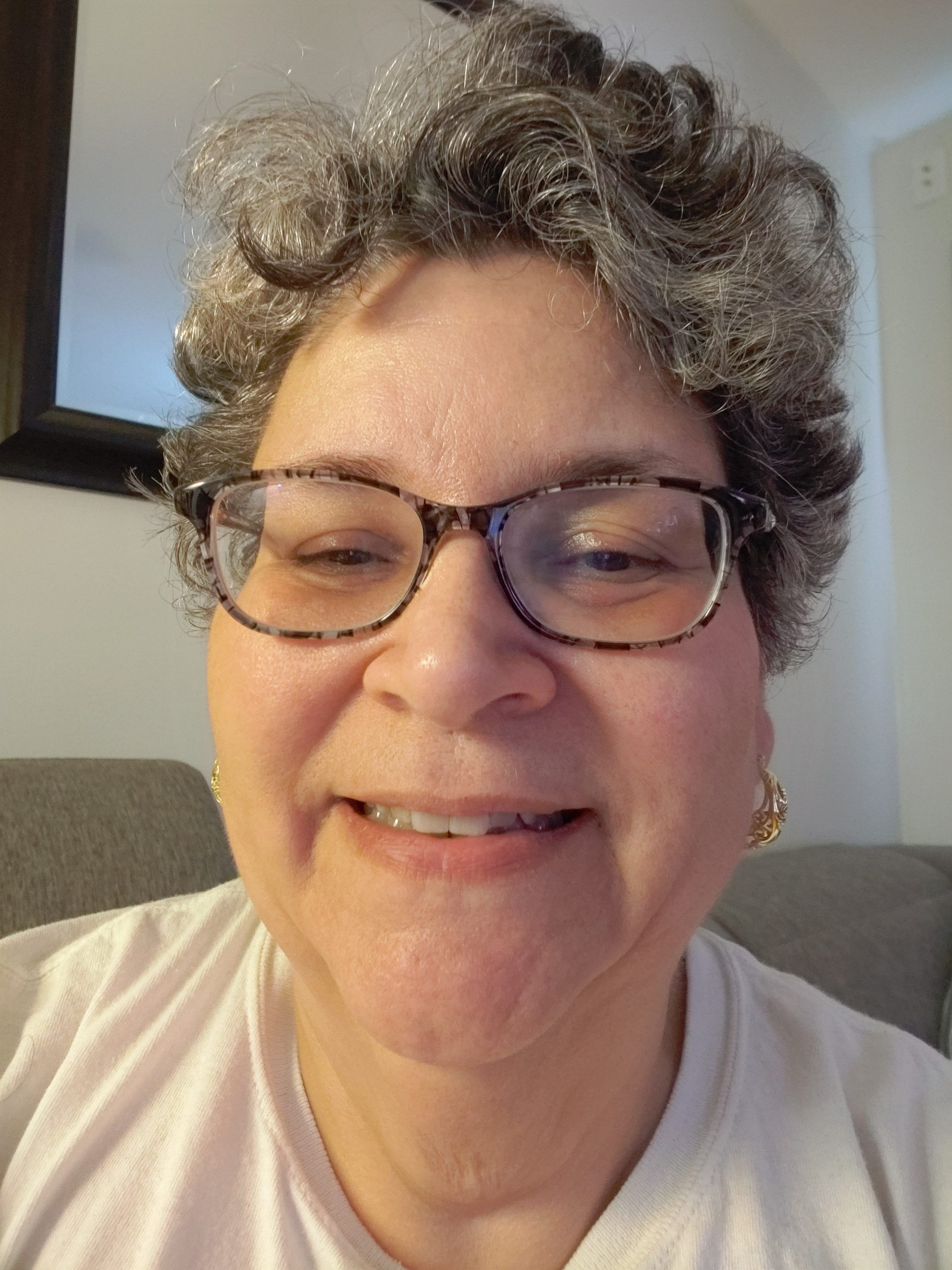 Shabbat Sholom, my dear OST family. I want to thank Rabbi Roz and Canter Jen for inviting me to share my journey in Judaism with you. It is not ordinary by any stretch of the imagination. Trust me when I tell you that I was born and am a Jew. I am originally from Newburgh, NY which is in the lower Hudson Valley, 70 miles north of New York City. Once I went away to college and finished my studies, I started my first job in the Bronx, NY and remained there for my adult life until moving to Virginia Beach in 2016. 

My Mom, Sandra, told me since I was a little girl that her Mom, Ann, and her Grandmother, which my Mom affectionately referred to as "Bubby" (All are of blessed memory) came from a long line of Rabbis and Cantors from Minsk, Russia. I was told that because they were Jews, they had to flee Russia due to religious persecution. Mom's Bubby was her best friend and confidante. She instilled in my Mom strong family values and an unwavering work ethic. Sadly she passed away when I was about 1 month old. 

I loved listening to my Mom talk about her Bubby, Minnie Pollack…she spoke 7 languages because as she emigrated from Russia to the US she had to learn the language everywhere she stopped. The language she had least command of was English. Despite that, Bubby was a woman before her time…she was an entrepreneur and business-woman in post WW! America. She raised 8 children on her own as her husband, Louis Pollack, tragically died in a car accident when my grandmother was 9 or 10 years old. When Bubby arrived at Ellis Island, they could not figure out how to say of spell her family name, Moshkowitz, so it was shortened to Moss.

My grandmother was raised in a kosher home, went to religious school at the local synagogue with her brothers and sisters until my Great-grandfather was suddenly killed. To hear my Mom tell the story, Bubby got very angry at God and the religion and felt she was being unjustly punished. To my knowledge, none of my Grandmother's siblings celebrated a bar or bat mitzvah. All traditions that were previously revered were done away with. No more candles were lit, no more services were attended, no more festive holiday dinners, no more seders. Bubby felt there was no time for any of this as she now had to figure out how to raise this family on her own. 

My Grandmother never finished school as she had to go to work. She told me she would hang out at a local social club where mostly Jewish people were. This was where she met my Grandfather Mike. He was a tall, educated strapping man. He spoke some Yiddish phrases and demonstrated what Grandma said was "Jewish ways." I never asked her what that meant. They started to date and decided to marry after a short courtship. When my Grandfather brought my Grandmother to meet his family, it was not a fondly remembered event. It took quite some time for this meeting to take place. My Grandfather had met Bubby and she loved him immediately. He was welcomed with open arms. My Grandfather's family did not approve or the courtship. This was when my Grandmother found out that my Grandfather was an Italian Catholic. 

My grandparent's decision to marry came with consequences. My Grandfather's family disowned him. I know only of one distant cousin on his side of the family to this day. It's very sad.

As a child, my Mom was sent to religious instruction to the same synagogue her Bubby left years before. She felt it was important for my Mom and her older brother to go to religious instruction. Mom shared with me that she went to class in her best dress that she wore week after week. It is now post-depression era America. The teacher in the class informed my mother she needed to wear her best clothes. Mom said this was her best and the teacher said it was not good enough. She left the classroom humiliated and went home crying to Bubby.

Bubby told my Mom not to worry because they can worship God right there in the house…there was no need to go to Temple. That was the end of that.

My Mom married my father, Diego, of blessed memory, who came here at the age of 17 from Puerto Rico. He didn't speak English and she didn't speak Spanish. Mom told me that she loved listening to my father and her grandmother try to talk to each. Their broken English somehow made sense to them. That must have been a sight. Mom says that Bubby adored my father and her over her just as much. She lived with them until her death.  

As a small child, there was no talk or semblance of structured religion, or so I thought. My Mom did want me to experience some type of religious instruction and found out about a class for small kids at the church around the corner from our home. I could walk there on my own but my Aunt Kathy, Mom's younger sister, who is 5 years older than me, was to take me. I was maybe 5 or 6 years old. I loved going to those classes. We sang, danced and played tambourines. It was great! I didn't like going into the church services because there were scary looking statues all over the place. I also didn't like sticking my hand into the bowl with the holy water. Since I was so small, I saw all the dirt and scum in that bowl and I did not want to stick my fingers in there. It was always big drama at the entrance with my Aunt because she kept insisting on me doing what she did.  

Everyone at the religious school across the street was nice and they liked me. My mom came with me one day and realized, to her horror, that I had been going to the wrong place. I was going to the Baptist Church for religious instruction and I was the only white face in the Gospel Choir. Needless to say, I was never allowed to go back.

As I attended religious services at the church with my Aunt, who was also searching for religious understanding, I felt uncomfortable kneeling in front of statues and praying to angels. I actually could not kneel before them. It was as if something physically stopped me. This really upset my Aunt and she told me she wouldn't take me anymore if I continued to be defiant. That was fine by me!

A few years later, this same Aunt brought me to the Temple that my Mom attended as a child. We went to a Purim celebration. What a great way to be introduced to a religion. I felt like I was at a carnival! One of my school mates was there and she started to share with me the significance of all the outfits, food and decorations. I was mesmerized. She invited me to come back with her for High Holy Day services as her and her Mom's guest. I truly enjoyed the service, the message that was shared and felt that I was part of something bigger than myself. I felt a connection that I never experienced before. 

Since I only went as my friend's guest, I was not really welcomed as a congregant. My Mom was extremely happy that I identified with being a Jew. She told me I was a Jew no matter what anyone said. She showed me the mezuzah on the door and what it meant and why it was there. I felt like we were part of a secret society. She shared with me that she made a point of not having pork in the house during Passover to honor her grandmother. I did not go to any religious classes for Judaism. My religious study was compliments of Metro Goldwyn Mayer and the movie the Ten Commandments. It was enough for me. I had a religion and a God in my life. I was good.

My father did not practice a particular religion but claimed to be a Catholic despite never setting foot in a church. Because of his Puerto Rican background, he wanted me to be baptized. My mother was dead set against it. What she didn't know is that in the Puerto Rican culture, baptism is a completely different process. A couple is asked to be the Godparents and they say prayers in Spanish as they stand over you and sprinkle holy water on your forehead. So, I was "baptized" in my parents bedroom when I was about 11 years old. They were my "Padrinos de Agua." I had no idea what was being said over me since I did not understand Spanish at that time. My father wanted me to have godparents, so I did.

Attending High Holy day services was hit and miss through my teen years until I was approached by a congregant that told me unless I paid dues for my seat, I could not come to the Temple. Somehow, I heard my Mom's voice in my head sharing how she was humiliated so many years before. I don't know where it came from, but I told that woman that she needn't worry about me EVER stepping foot in her Temple again. I turned on my heel and walked out! I don't know what I thought I was trying to prove but in my teenaged brain, I felt I was defending my Mom by leaving with my head held high.

While in college in Rochester, I attended High Holy day services for the first 2 years until I transferred to SUNY Buffalo. When I attempted to inquire about High Holy day services at the Chabad House, which was on campus, I was informed that I needed to pay $250 per day to attend. I was a penniless college student. I told that person, "I'll go worship God in my home. I already pay for my seat there." 

I would not work on Rosh HaShanah or Yom Kippur. Whenever I would request the time off from the various employers, they would look at me in disbelief. They did not see what they thought was a Jew…they saw a Puerto Rican girl. Thank goodness for Tony Orlando and Freddie Prinze who identified themselves as Puerto Rican Jews! It's hilarious!!

I continued to live life. Fell in love, had a family, settled down to raise kids, go to PTA meeting and school band concerts.  I suddenly became aware that something was missing…me. I had no sense of who I was. I did anything anyone else wanted, tried to play referee, director and peacemaker all the time. I felt lost. It was during this time that I became involved with support group for families and friends of alcoholics and learned about recovery through this program. I soon found out that my entrepreneurial Great-Grandmother was the best bootleg winemaker in 3 counties. I was surrounded by alcoholic family members who did not want to stop drinking and my life was completely unmanageable.

The support group talked about being spiritually based and not religion based. But it talked an awful lot about God. Hmmm. That was troubling to me. People talked about placing their lives in the hands of a higher power. By this time, my sense of God was so jaded. I didn't think God was in charge of anything. Anything I prayed for I didn't get! If Sue couldn't get it done on her own, God surely couldn't. The only thing that God did was punish people, as far as I was concerned. I was full of confusion as a result of the family disease of alcoholism. On the outside everything looked great: good job, well-behaved kids, nice husband. But inside I felt useless, stupid and worthless. 

As I continued to go to the meetings people shared with me that in order to get better, I needed to let go of old ideas. Change my thinking and find a God of my understanding. I just didn't get it. They were all raised with religion. I was told to take baby steps and I did what I was told. Little by little, I would ask for help. I realized that God was speaking to me through all of these people. I was told to "fake it till I make it" and to "act as if" I believed that God was in charge. 

As a result of that support group, I was able to find the loving God that I realize now was guiding me all along on this journey. I didn't pray anymore by telling God what I wanted; I asked for guidance and willingness to accept His plan for me. God got me through plenty of tough times: suddenly losing a job, seeing my youngest son go off to war in Afghanistan, losing both my parents. He also got me through some amazing times: like going back to that same Temple in Newburgh with my Mom to celebrate High Holy Day services as guests of her Dentist!! 

God's plan was in motion. I would never have expected at the age of 56 to do a career change and move to Virginia Beach in October of 2016. One of my new colleagues invited me to Rosh HaShanah services at OST in 2017. From the time I crossed the threshold here, I felt like I was home. It's the same way I feel when I attend my support group…I am welcomed and understood. Never have I felt this way in a place of worship; and I am so very grateful!! I have had the privilege of taking Intro to Judaism classes with Katherine. Those sessions made such an impression on me. It really filled the blanks. Katherine shared some profound phrases:

Jewing is doing.

The more I learn the happier I am

Being a good Jew is to be a blessing; to make the world a better place

Worship services are pep rallies for the spirit!

Questioning is good because if gets you closer to God

This explained why I became involved in social justice campaigns over the years, trade unionism and workers rights. That community needs were more important than personal gain. Living in gratitude is a form of reverence to God. This is all Judaism, in my mind and I am a Jew!

A few weeks ago I had an opportunity to return to Newburgh to sell my childhood home. I was able to keep a promise to my Mom which was to say Kaddish at her gravesite. I was so proud of myself and I'm sure she was too! I owe a debt of gratitude to OST for that!

So, I thank you for welcoming this Puerto Rican Jew from the Bronx to her new home at OST. I am so grateful to God that I let him lead me here.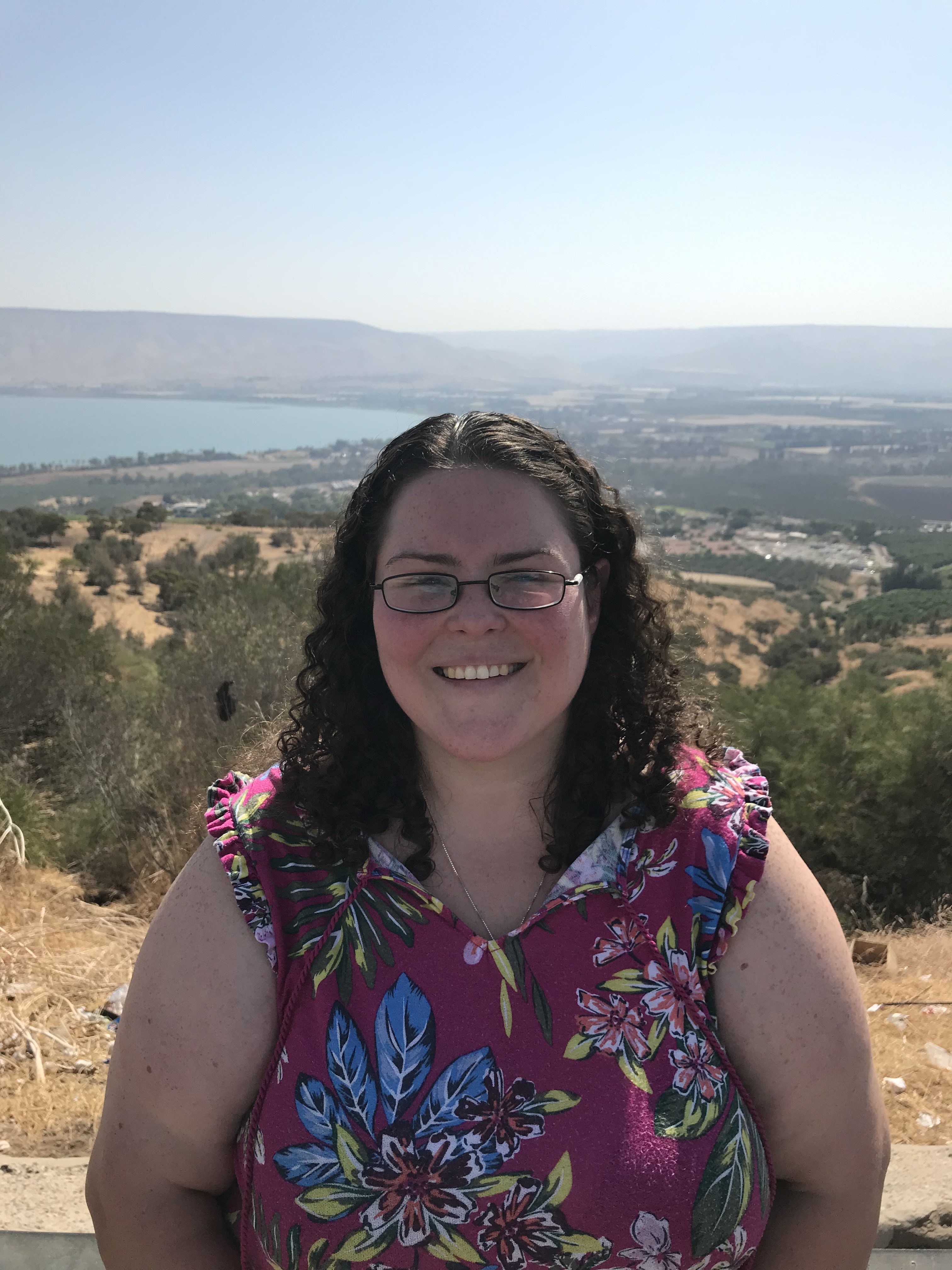 The first time that I told my mother that I would grow up to be Jewish, I was 12 years old. It was December 2000, and I was living in Buffalo, NY. My father was an advisor for a Fraternity at the University of Buffalo, which had a heavily Jewish population. Several of the Jewish Brothers had asked to, "come and experience Christmas with Catholics in their native habitat." So I explained the advent wreath and calendar, the proper arrangement and spacing of tree ornaments, and taught them lesser-known carols. 

In exchange, they brought me a simple chanukkiah and candles, taught me the prayers and how to play dreidel, and made me latkes. Chocolate and fried potatoes? It was the beginning of a beautiful relationship! In fact, that is the Chanukkiah that I still use.

At 14, I was given the option to study one religion intensely. "Judaism!" I insisted, which made sense because I was still planning to be Jewish when I grew up. 

Then when I was 16, I was preparing to be confirmed in the Catholic church. Confirmands had to take a fairly intensive course on Catholic theology. During one such class, my teacher literally screamed at me in front of the other students because I had dared to say that The 'Virgin' Mary had other children, a fact that is explicitly stated in the Gospels. My friend was trying to soothe my wounded ego afterwards, and I told her, "It doesn't matter. I'm going to be Jewish anyway." 

Then I graduated high school and moved into the world on my own. In the way of many 18-year-olds, I knew everything that could possibly be known. As such, I turned away from religion and from Gd altogether, thinking that neither had any place in a rational and sophisticated life. 

And yet, saying that I had No Religion was disingenuous, too. Whenever I had a moment of what I now know is "radical amazement" a la Rabbi Heschel, I would find myself simply saying, "Thank you, Gd." 

Then I became a mother, which was an awesome experience in the most literal sense of the word. That is, it filled me with awe. Here I was, with these two tiny creatures that were half me and half my favorite person of all people. And I am responsible for explaining the Big Questions to them. What is the meaning of life? Why does suffering exist? What matters when we are such a tiny, tiny speck in an enormous cosmos? I knew I could not teach them the religion of my forefathers because I believe it to be untrue, and yet I also thought I'd be depriving them of something wonderful if I raised them as atheists because by that time I had come to believe that 'truth' is not necessarily comprised of only 'facts.' 

I caused quite a family scandal by refusing to have the children baptized. "It's fine," I quipped, "We're going to grow up to be Jewish anyway." And so I began reading ever more about Judaism and choosing a Jewish life, and I found, again and again, my own deeply-cherished ideas and ideals organized and made explicit before me. So much of who I already was was Jewish. 

After yet another conversation that ended in that oft-repeated refrain, my sister finally said, "Shut up already! You've been saying that you were going to be Jewish our whole lives, but what have you done about it?" She had a point. And so it was that on a Friday night in November 2017, I came by myself to OST for the first time. I could hear my blood pounding in my ears as I walked through the doors. I was so nervous. I did not know any Hebew, and I come from a long line of devout Catholics. My Ancestry results show 0% Jewish DNA. But as I sat and listened, I knew  that I had, at long last, found my place. 

My hunch was doubly confirmed when I toured the religious school for the first time. I had been so impressed to hear that the school already had a Special Education teacher on staff. When I asked about which room the Special Education students would be in, I was met with a thoroughly confused expression. "What do you mean? All students are grouped by their grade, and that's it." It sounds like such a simple statement, but for families like mine, being included and valued is never something that can be taken for granted. In a world that either tries to avert its eyes from people who are different or that, arguably worse, acts as though it does us a favor by allowing us to exist in communal spaces, finding a community that embraces and sees value in all people is truly something special. 

Parker, Julie, and I officially grew up to be Jewish on January 4. It was a beautiful and exhausting day. Parker thought that getting to go 'swimming' naked was delightful and did not want to get out of the mikveh. Julie, who hates going underwater and is ever Mommy's protector, kept hollering "ARE YOU OKAY?!" each time I immersed. In fact, she tried her hardest to pull me out of the water to 'save' me. 

And so it was that after such a long journey, a relatively short ritual marked the birth of Miriam bat Sarah Imenu and my official induction into Am Yisrael. At one point during my Beit Din, Cantor Jen remarked that, "We were all together at Sinai," which struck me as a particularly beautiful thought. I wasn't leaving myself or my family and history behind. Rather, I was finally the person I had always truly been with the people who had always been meant to be mine. 

I wish I could say that all of my struggles with Gd and religion ended at the mikveh, but that would be untrue. Being a convert is an exquisite but sometimes excruciating experience. In choosing a Jewish life, I have actively rejected the Catholic one that is a deepy cherished part of my grandmothers' lives. One of my grandmothers lamented that I am choosing Hell for myself and my children. My father said that I am turning my back on generations of my family and spitting on the way that I was raised. 

Even my accepting and loving family and friends sometimes struggle to understand. "But what about Christmas?" they have asked, or, "Your kids already are so different, why do you have to make it harder for them?" "Do actual Jews consider you Jewish?" 

The last of which is a valid question, the answer to which is "I AM a real Jew, and it depends." I recently heard someone else describe the experience of being a convert as being "Schrodinger's Jew" after the famous thought experiment in which two mutually exclusive scenarios exist simultaneously depending on the perspective of the viewer. Whether or not a fellow Jew accepts my Jewishness depends on their own frame of reference, culture, branch of Judaism, personal history, and so on. 

Even the word that we use in Hebrew for a convert, "Ger," can be used to mean "stranger" or "foreigner." Both the Torah and Jewish tradition command us over and over that we are not to treat converts as less Jewish than people who are born Jewish. In fact, it explicitly forbidden, yet traditional Judaism places a few prohibitions on converts that are not placed on other Jews. In certain circles, people will more politely say, "Legitimate converts are Jews." or "If you had a halachic conversion, you're 100% Jewish." or "Well, if you can make aliyah, you're a Jew." Or, once, "You can change your religion, but not your culture." 

And then there are the internal struggles. Jewish traditions have a long and varied history depending upon where in the world they developed. But for me as a convert, my family's tradition is what I make of it. We don't have haggadot from previous generations, Savta's apple cake recipe, or a sukkah frame in the garage. I even get to pick the speaking and pronunciation style of the Hebrew that I learn and that I teach my children. 

At home, we're building our Jewish experiences from scratch. At our Hanukkah party and First Night's Seder last year, we were the only Jewish people present. The Jewish population of my kids' school doubled this year because Julie entered kindergarten. When I wrote a note to have the kids excused from school for Rosh HaShanah last year, I was met with the response, "Ma'am, there are no holidays at this time." Fortunately, Wikipedia proved that I had not, in fact, invented the High Holy Days.

Beyond the practical (and often fun) parts of building a strong Jewish identity are bigger, tough to tackle questions. Living in a place where the extent of most non-Jewish people's knowledge of Judaism is Hanukkah and the Holocaust, how do I represent an entire people that are only newly mine? I have been asked on many occasions questions that begin with, "What do Jews think about x,y, or z thing?" and I am conscious that I am answering for more than just myself. In a world with rising anti-semitism, what is my place in the history and pain of the Jewish people? When the waiter in a restaurant wanted to excitedly tell me about his friends' visit to Auschwitz, how do I say that I am descended from the perpetrators, not the victims? What is my responsibility for the legacy of my blood? 

I have just returned home from my first trip to Eretz Yisrael, where I spent an amazing and exhausting 8 days. For the first time in my life, I was surrounded by Jewish people, immersed in Jewishness. I could communicate effectively enough using a combination of the little bit of Hebrew that I know and charades. There, 6,000 miles from home, I felt the most 'myself' that I have in a while. The cultural differences were vast, but I was surprised by how much I knew that I didn't realize I knew. Answers came automatically off the tip of my tongue. During a political disagreement with a cabbie, he demanded, "Are you Jewish?!" to which I emphatically replied, "I am!" I got to see, feel, and hear the vibrant diversity of what it means to be Jewish. A wonderful exhibit at the Israel Museum paid homage to the different ways that people live Jewishly around the world. Standing there, in an ornate synagogue from Italy that stood beside a sand-covered synagogue from Suriname, I came to see that there has never been only one way to be Jewish. That indeed, if the literal meaning of the word "Yisrael" is "wrestles with Gd," then perhaps my struggles with faith and questioning are quintessentially Jewish. 

As Edmund Fleg so powerfully put it, "I am a Jew because Judaism demands no abdication of my mind. I am a Jew because wherever there are tears and suffering, the Jew weeps. I am a Jew because wherever the cry of despair is heard, the Jew hopes. I am a Jew because the message of Judaism is a universal promise." Here at OST, I see the universal promise of Judaism. Thank you for allowing me to wrestle with Gd and man, theology, history, culture, and practice here with you. Thank you for making space for me, and I hope we grow and learn together for many years to come.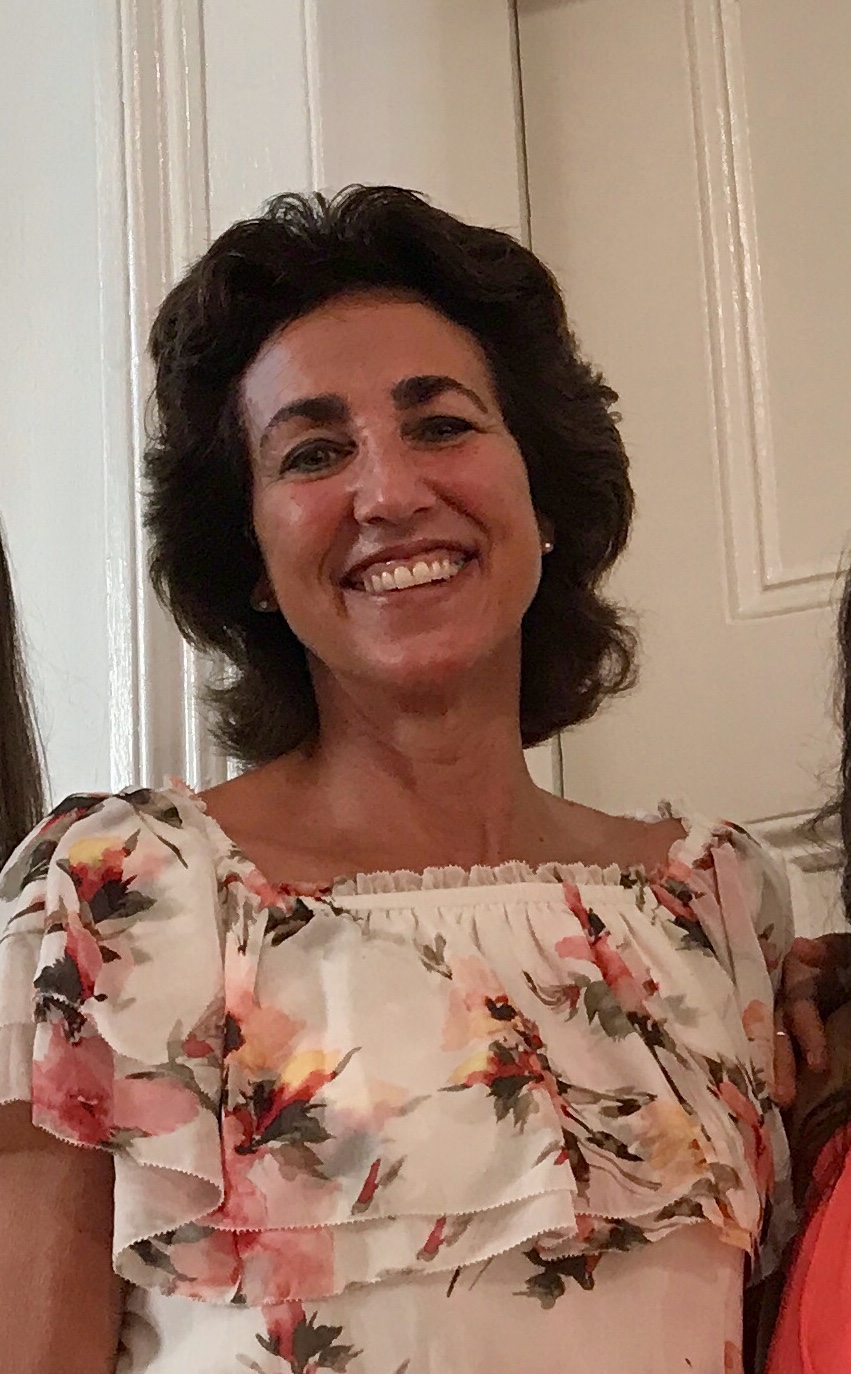 As many of you know, I'm Giselle Weinstein, and my husband Matthew and I have been members of Ohef Shalom Temple for the past 12 years.  I am so honored to be here this evening to give my Teshuvah. Thank you so much for this opportunity to share my faith experience with all of you.  

I've always been told that religion and politics don't mix, and you can't talk about them together without causing offense.  But I find my faith journey has been nearly constantly impacted by politics and is defined by the struggle between violence and nonviolence in my life and in our world, so I'll have to risk offending you tonight.  My faith journey began with my exile from Cuba.  

I was born in Santiago de Cuba in 1957 into a Catholic family, in a country that was predominantly Catholic.  In 1959 Fidel Castro led a Communist revolution that resulted in his fifty-year dictatorship. His government confiscated personal property, seized private bank accounts, changed Cuba's currency, indoctrinated school children with communist principles, controlled the media, closed churches, and blared communist propaganda at every street corner and town square.  We were not allowed to speak publicly about God or any ideas that challenged the Communist Regime.  

In the span of 2 years almost 15,000 unaccompanied Cuban children fled to the U.S. for safekeeping.  These mass transits by plane were dubbed "Peter Pan flights." In 1961 my parents sent my 4 oldest siblings, unaccompanied, to the United States to live in separate states with various aunts and uncles.  My sister and three brothers were alienated from us and each other, and sent alone to a foreign country at the ages of 14, 13, 9 and 6.  

My parents, meanwhile, had to wait for visas because they were adults, and stayed behind without any guarantee that they would ever see their children again.  My little sister and I, ages 2 and 3 respectively, stayed with them.  

I am convinced that my faith journey began when I was 3 years old.  Our family and our lives had been torn apart, and God became the grounding and the cornerstone of my life.  I learned the daily prayers, and each day we prayed for our family's safety and reunification. My little sister and I prepared for and completed sacraments intended for older children, in case we were killed during the political turmoil and the anticipated perilous journey to freedom.  

For the next 3 years my parents did everything possible to leave the country and reunite their family.  On 3 different occasions, we tried unsuccessfully, to escape. If we had been caught, my father would have been executed.  It was not until May of 1964 when we were given permission to leave. At this point, my family was divided even further. My mom, my sister, and I travelled through Spain, and my father, via Mexico.  We lived apart for several months before receiving visas and reuniting in the U.S.

In Madrid, we took shelter with an order of Nuns of The Sacred Heart, and we lived in the dormitories side by side with them.  While my mom went off to work in the mornings, selling cigarettes at a street corner vendor, these holy women took charge of us and began to instruct us.  Outside on a beautiful rooftop terrazzo stood an easel with Renaissance Paintings as large as life. Through this magnificent artwork, they recounted the stories of Abraham, Isaac, and Jacob.  They described vividly Moses' confrontation with Pharaoh, demanding the release of his people, the Ten Plagues, the Passover of the Angel of Death, the Exodus of Israel, the wandering through the desert, the Covenant with God:  

You are a people set apart, a Light to the Nations.  You shall be My People, And I Shall be Your God!  

I was enthralled.  I could relate to the wandering in the desert, desperate for the Promised Land.  I discovered then that I was Jewish first and foremost.

Once we were reunited in the States, our primordial family was our solace.  "A family who prays together, stays together," was our motto. Our Church Calendar dictated the cadence of our lives.  We attended daily mass before school. We learned and practiced Catholic Prayers, the Catechism and the disciplines that kept us tethered to the Divine.  We were always asking for Divine Providence and Guidance in a world whose culture was foreign and people, disparate. Our common ground was founded on our common enemy, Communism, and our shared ideal to govern democratically and worship the Creator in our distinct manner.  Our allegiance was to God, Country (the US of A now) and family.  

Inside our home, family unity was the shroud that protected us.  Soothed by the tones of our mother tongue, and eased by the familiar tastes and smells of black beans and rice, Cuban Coffee, and my father's Cuban Cigars.  However, our spiritual and cultural unity did not heal the individual traumas we had each suffered during our exile, and my mother, my siblings, and I are still working to mend the scars of that violence, even today.  

As we grew up in the U.S., we were faced with more violence in our world.  We heard the news and saw the daily effects of the Vietnam War and its protestors, hard hats and hippies, the Civil Rights Movement, Kent State University protests and fatalities, Mohammed Ali as a conscientious objector, two African American Olympic Medalists holding up gloved fists with bowed heads, Nelson Mandela and the struggle to end Apartheid.  

We asked my father about the implications of the violence and turmoil that was prevalent in this newfound country, to which we now had pledged our allegiance.  But my father wrote off protesters and activists as "Communists" and vilified people with liberal views that demanded government provide equality for all. Even as we struggled to reunify with peace and love in our family, we were still holding onto the violence we'd left behind in Cuba, and I learned not to ask questions or disagree with my parents.  

It was no easier in church.  I heard Gospel Stories of a Jesus who stood at Temple and read from the book of Isaiah: 

The Spirit of the Lord is upon me, for he has anointed me to bring good news to the poor.  He has sent me to proclaim release to the captives and recovery of sight to the blind, to set the oppressed free.  

Jesus' entire mission was to reclaim God's Covenant to an oppressed people through nonviolence.  But the message from the pulpit rang contradictory, upholding the hierarchy of priests over the congregation, protecting the church from scrutiny by its faith-holders, defending the political might of the U.S. over its "enemies," and cherry-picking Jesus's message of peace and forgiveness to apply to congregants but not to the greater institutions of church and government.  

My husband, Matthew and I, raised our children to be faithful, to celebrate the teachings and rituals of both Judaism and Catholicism, to believe in equality and justice.  However, I stayed true to the Catholic and familial hierarchies in which I had been raised and felt unsettled by the contradiction between the nonviolence of our faith and the violence of the world we continued to uphold.  

When our children were teenagers, our parish fell under the leadership of a radical priest who challenged the Catholic hierarchy.  He pointed out the disparity of the American socioeconomic system, which rewards corruption and inherited wealth in order to preserve a free market.  He emphasized that the historical Jesus, above all, was a law-abiding Jew, living out the Covenant Promise of a domination-free order, reprimanding those who were exhorting the poor and marginalized, and urging them in a non-violent way to come back around to God's way.

Now I understood that it wasn't enough to just attend daily mass and pray for the vast needs of the community and of the larger global world; I must turn that prayer into action.  To be open to allow God to work in me and through me. If my prayer doesn't open my eyes and ears to acknowledge and condemn the injustices that are being perpetrated around me toward others, then it is flat and disingenuous.  Without speaking up for others and risking my hierarchical position, I fail to live out my Covenant with God and continue to perpetuate violence. God intervenes through me, only if I am open and willing to be touched and moved and transformed.

Action is difficult for me.  I get detached and despairing when I consider the scale of violence in our world.  The Talmud reminds us, 

Do not to be daunted by the enormity of the world's grief.  You are not obligated to complete the work, but neither are you free to abandon it.

For me, prayer is the internal place of succor where the decisive victory is won before any engagement in the outer world has even taken place.  It's where I can retreat to, as I struggle to be human in the face of superhuman powers.

But I had been practicing my faith without really believing in it.  How can "Trust in God" really work if I am detached and disconnected from others with whom I share God's gifts and abundance?  I want to live my life without contradiction, being centered by nonviolence and the Covenant that we are equally God's children.  My prayer life had allowed me to envision a world that could be just, and it has to start with me; with actions that I take on a daily basis.  

However, I continue to confront my inner violence as the contradictions play out in my heart.  How can I advocate for the poor and disenfranchised, for the immigrant or the imprisoned, for the hungry or the destitute, or for the sustainability and preservation of the planet in the face of the annihilating threats of Climate Change or Nuclear Extinction, if I don't feel whole myself?  If I feel fearful to speak my truth?

Ultimately, I have had to develop my inner courage.  I've always considered myself a "Nice" person, a person who is well liked and doesn't offend.  In this manner I could fit in and belong to my different groups; my family of origin, culture, country, race, religion, gender, social class, etc.  Carl Jung said, "A lie would make no sense unless the truth was felt to be dangerous." The truth of nonviolence is dangerous to the hypocrisy of our society, and we see the evidence of that in the vilification and assassination of nonviolent activists throughout history.  

My voice may threaten the status quo, but my silence causes violence within myself.  To create a life and a world free of violence is first and foremost to find our own courage.  Now I work each day to practice honesty and personal truth telling. I cultivate the courage to speak the truth to myself and to act on it, the courage of dialogue, the courage to listen to what I would rather not hear, the courage to restrain the desire for vengeance and be guided by reason to heal my internal turmoil.  

So here is my truth.  I believe that all institutions, be they religious, political, or social, exist to serve others and not to retain power in the hands of the few.  I believe in the basic rights of people to have dignity, body autonomy, health care, and safety. I believe that people seeking asylum in our country deserve a comprehensive pathway to citizenship.  I believe that we need to reform our system of incarceration, which warehouses poor people, people with mental illnesses, and people of color. I believe in PEACE in all its forms, including laying down of nuclear weapons, halting foreign arms trade, restricting personal access to firearms, sheltering refugees, and depolluting our earth.  

I believe that my beliefs must be followed up with actions.  Matthew and I participate in the Tidewater Immigration Transit Assistance Program where we meet asylum-seekers at the Greyhound bus station and offer them hospitality, safety and support.

Recently, we succeeded in a project dubbed De-ICE Norfolk City Jail. We made phone calls and met with Sheriff Baron to end the contract with U.S. Immigration and Customs Enforcement Agency to stop holding alleged undocumented citizens without due process.

Through Faith Works Coalition and Catholic Heart Work Camp, we locate, assess and help elderly and low income homeowners keep warm, safe and dry by fixing up their homes.

We participate in Winter Watch in Virginia Beach and the NEST program in Norfolk where we feed the homeless, and Matthew plays the piano and sings with the overnight guests.

Annually, we process through the Norfolk city streets on a two hour pilgrimage, and stop at specific sites to educate, pray and reflect about issues regarding living wages,  fossil fuel and climate change, domestic violence, child abuse and sexual abuse, incarceration, white privilege, global finance, lack of immigration policy, weapons manufacturing and war making. We end at the Peace Prayer Garden and speak of the sacred loss of life, limbs and psychological stability of individual military service members. Matthew prepares and serves a simple meal of black beans and rice out of the tailgate of his pick-up truck.

We are active with The Hampton Roads Campaign to Abolish Nuclear Weapons, a chapter of the ICAN who provide a pathway forward at a moment of great global crisis.  We listen to stories from individuals who are outspoken nuclear abolitionists such as retired U.S. Air Force Four Star General Lee Butler and Minuteman launch officer Bruce Blair and even Soviet Union's Lieutenant-colonel Stanislav Petrov who speak of the accumulation of growing risks that cannot be contained indefinitely.  And we discuss how to get on the city council's agenda in order to present and request to pass a Cities Appeal Resolution, calling on the federal government to sign the Treaty on the Prohibition of Nuclear Weapons.

And, finally I believe that I need to speak my truth with uncompromising determination.

You delight in our works of justice and righteousness, Oh Lord.  And when we give of ourselves in full measure, YOU abide in us.  

May we cultivate the spirit of non-violence that is latent in each one of us that is our potential and our birthright as a Covenant People.