Teshuvah Stories: Journeys to Judaism
Speaker Stories
Every year, Ohef Sholom Temple hosts a three-part series to learn about fellow congregants' stories and their Journeys to Judaism. 
As we know, there are many ways to express our faith and live our Jewish lives. On three Shabbatot, volunteer speakers give us the opportunity to hear their respective stories sharing different expressions of individual and family commitments.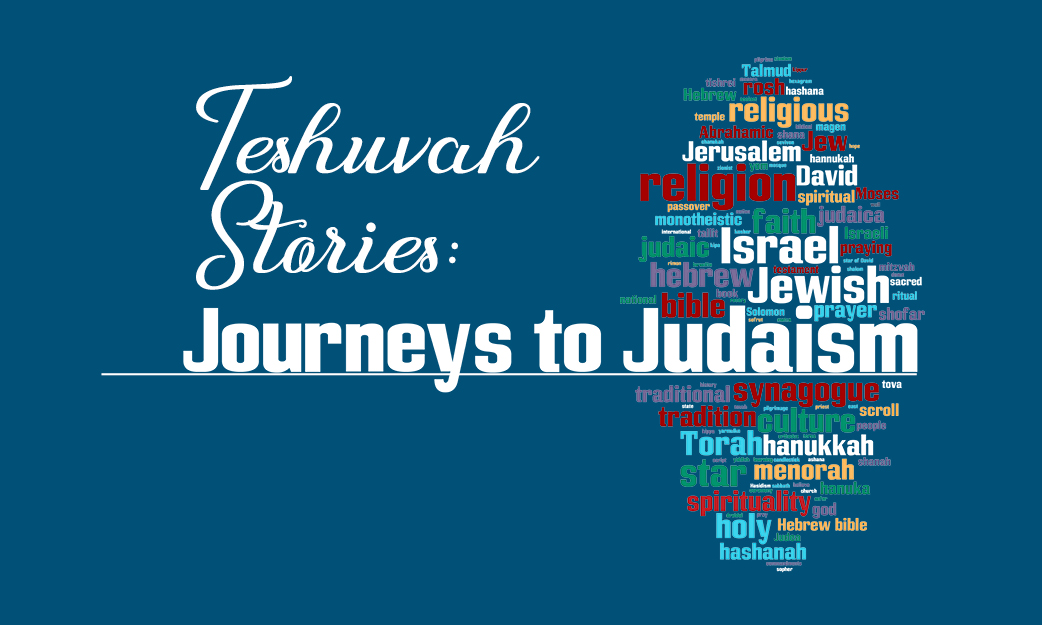 This Year's Teshuvah Speakers:
August 21: Blair Belkin
August 28: Carol Brum
September 25: Doug Lynch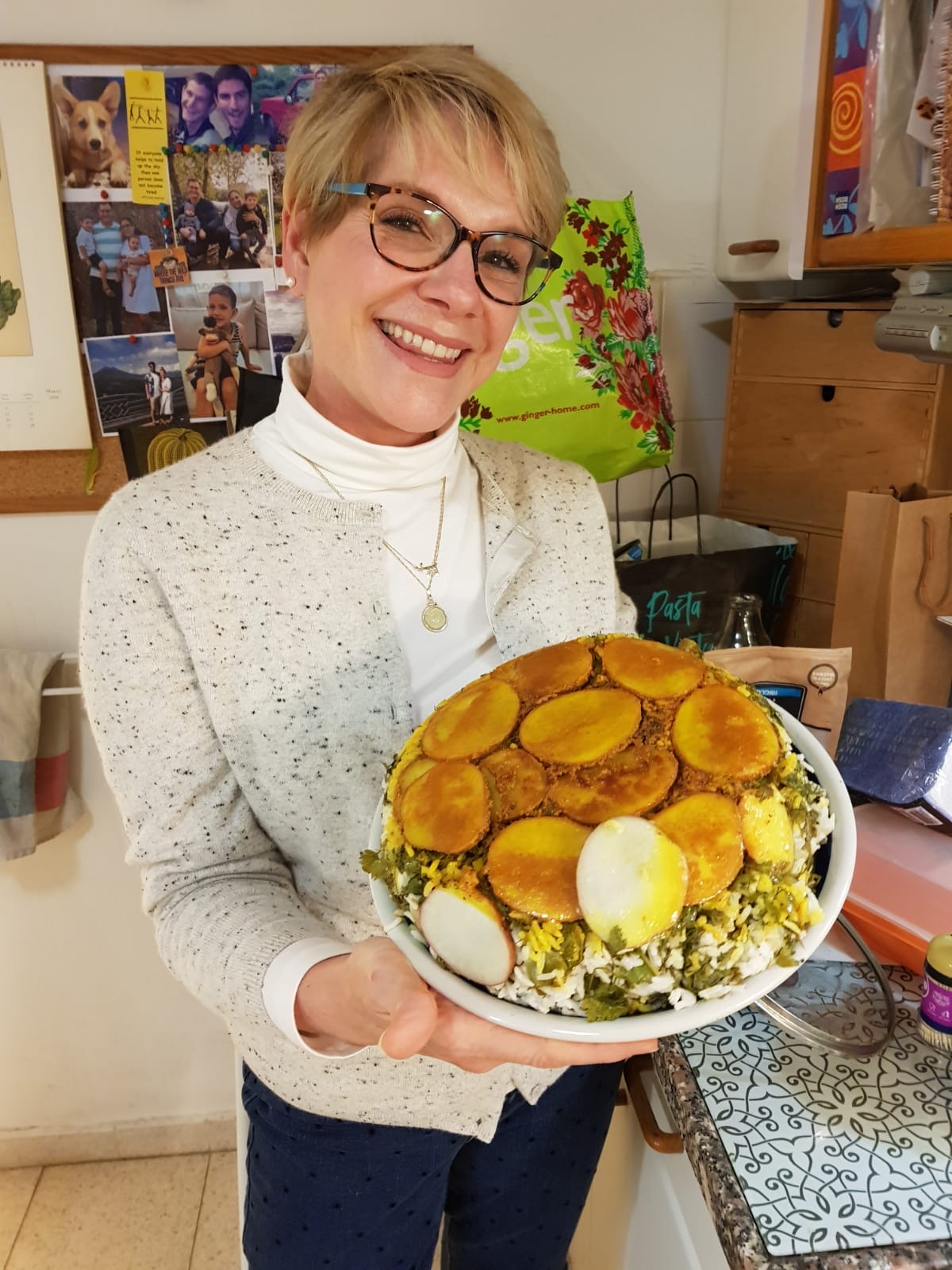 Call me Nili. 

Some years ago, more than half a century, the journey to become Nili began in the most unlikely of places.

One of my earliest childhood memories is sitting at the dinner table, when I was about 5 years old.  During most meals, my father did most of the talking, discussing his day at work or what he had just heard Walter Cronkite reporting on the evening news.   I was expected to sit quietly, so I was frequently bored by the adult conversation. On this particular evening, my mind was wandering when suddenly my ears perked up at something my father said.  He stated that we, the United States, must never forget that God told Abraham, "I will bless those who bless you and curse him that curses you".  Dad loved the God of Israel and taught me that the Jews were God's chosen people.  He supported Israel because it was the Jewish homeland, promised to the Jews by God.   That conversation around the dinner table made an impression on me and influenced the rest of my life.

I want to clarify, when I say the Jews are the chosen people, I do not do so to provoke anyone regarding privilege, but to place my story in the context of my Baptist background.  Many evangelicals believe that the Christian Church has replaced the Jews in God's eyes and that the church now represents the "chosen ones".  

Every night at bedtime Dad read to me, usually classics, Little Women, Treasure Island and The Three Musketeers. My favorites were always filled with adventure and espionage.  He instilled in me a love of both reading and studying.  Through reading, I learned that books were not just words and stories, but they were my friends and many of the books we read together have stayed with me through life.

I was nine, when I was in the library and right in front of me was a book that, I truly believe was placed there by God. The book about 5 sisters, quickly became my newest friend.  I read and re-read this book. Later, I read it to my daughters and again to my granddaughters.  All of a Kind Family by Sidney Taylor introduced me to Jewish Holidays and gave me a new curiosity regarding the history and customs of the Jews.

I was lucky to grow up in a church which encouraged Bible study, either individually or as a group. We were not necessarily encouraged to ask questions, but rather to search for answers.  So, from an early age I began to explore the scriptures.  

As a teenager, I questioned why we, as Baptists, did not observe the laws of the Torah.  I was told that the laws were no longer applicable, that the New Testament replaced the Old, that the church now had a covenant with God that did not require adherence to the laws.  I would then argue that Baptists held the 10 Commandments up as a guideline of behavior, so why ignore the other laws.  The church services typically focused on the Gospels, but I preferred to read the history and prophets, the texts that I believed to be of more significance.

As a young adult I concluded that I should follow the Biblical dietary guidelines.  We were very southern, and all vegetables were cooked with fatback or bacon grease.  When I started following the dietary laws, the response of my two Nanas demonstrated the special love that grandmothers have for their grandchildren. Both of my Grandmothers began to set aside portions of food before the addition of pork to accommodate my beliefs. They never complained or challenged my commitment to avoiding pork and shellfish.

Call me Nili.

I chose this name for several reasons, one of which is to honor my Nanas.

In the Baptist Church, Wednesday night was fellowship dinner and Bible study.  It became a bit of a joke, when I would move forward in the dinner line to get my plate, only to have the servers smile because they knew I was going to turn down the entrée of ham or pork chops or crab cakes. Dad, who had taught me to stand up for what I believed in, made me present my argument to him on why this was the right decision.  He would on numerous occasions throughout my adult life, question me about my beliefs in following the law and would quote scripture to challenge me regarding my beliefs, forcing me to respond with biblical proof of what I was professing to believe.  One of my favorite verses was Ezekiel 36:27 which states "I will put my spirit into you.  Thus, I will cause you to follow my laws and faithfully to observe my rules".

In his book: To Life! A Celebration of Jewish Being and Thinking, Rabbi Harold Kusher discusses how Jewish mystics have spoken about "Jewish souls being born into gentile's bodies."  

I believe I am one of these souls.

Researchers at Hebrew University in Jerusalem have studied names and found that names are a kind of self-fulfilling prophecy, that a name may result in a person developing characteristics associated with that name. A name change may reflect the self-discovery and inner work that has been or will be achieved.

The Torah tells us that God changed the names of Avram and Sarai.   At the time they become Abraham and Sarah their destiny was about to change.  New possibilities were about to begin.  Jacob also has a name change.  After he has survived wrestling with God in the form of an angel, Jacob is renamed Israel. At the heart of Judaism is the notion of wrestling and struggling with God. 

I too have wrestled with God. 

Making the decision to follow God's command to convert was not done lightly. New environments, traditions, calendar changes and trying to fit in created anxiety. I am still trying to find my niche.  Leaving my comfort zone, the things known, the supportive network that has been built, has taken me many years.

In this week's Torah portion, Shoftim, the people of Israel are about to enter the promised land.  They are standing on the edge, looking into the new land, preparing to enter the land long ago promised to them by God. The excitement, the fear, the anxiety, the concerns they must have felt as they prepare for the next step in their adventure are similar to what I felt making a commitment to convert.  I wandered a decade longer than the Israelites, but I finally recognized the limitations of the old and the possibilities of the new.

The journey to Canaan enables the people to understand their own identity and reminds us of the personal relationship that we can have with God. The journey is led by God, it emphasizes the need to move on to another place, another life.  A life improved because of the experiences and knowledge gained during the journey.  

This too is true of my conversion.

The challenge of leaving the old, moving into the next phase of my life, taking each step under the protective eye of God.  We all have our own experience of wandering toward our destiny, but ultimately it is about trusting God.  My journey led me here, far from my comfort zone. To have remained in the comfort zone would result in stagnation, leaving it allows me to continue to grow spiritually. 

The further I ventured from home, the closer I came to the goal.  Constantly drifting, farther from the comfort zone, but closer to the end point, the real destination.  The journey is a test of both courage and faith, but a test which results in growth.  

Several times in Shoftim God promises protection during the journey.  One example of this is Chapter 20, verse 1 which states: "When you see horses and chariots-forces larger than yours-have no fear of them, God is with you".

This promise of protection is repeated in our HafTorah portion. Isaiah 52:12 reads "The Lord is marching before you.  The God of Israel is your rear guard."  I had to place my trust in God to lead the way and accept his protection.  Allow God, to lead the way, he will protect and empower you.

Call me Nili. 

Nili is an acronym for "Netzah Yisrael Lo Yeshaker," and translates as "the Eternal One of Israel will not lie" (from I Samuel 15:29).  It shows the faithfulness of God to his people. God made a promise to a community that I have wanted to be a part of since age 9.  He does not lie.  He made a covenant to Abraham,  and to the people of Israel before they entered the promised land.

The book of Deuteronomy is an embodiment of the covenant established between God and his people.  Deut. 29: 11-14 says: "…The covenant of the Lord your God…that he may establish you this day as His people and be your God…I make this covenant…both with those who are standing here with us this day…and with those who are not with us here this day."

In Genesis 17 God promises the covenant he made with Abraham "will stand for all time." 

This covenant is a promise.  Although many followers of the New Testament believe that this covenant between God and Abraham has been voided, I do not believe that God changed his mind, or made replacements to his covenant, "The God of Israel does not lie."

I finally stepped out; I left my comfort zone. The journey was long, but God was with me; he led the way. He was faithful.  He kept his promises. 

Last year I asked Rabbi Roz if my conversion could be scheduled to coincide with the Torah portion Lech Lecha which contained the verse that I remembered so distinctly from that dinner table conversation. "I will bless those who bless you and curse him who curses you."

The most profound day of my life occurred 2 days before, on November 7.   I was scheduled for the Mikvah in the early afternoon.  I spent time that morning doing yoga and praying, then taking a long hot bath. It was a beautiful, warm autumn day. The cloudless sky was a bright clear blue, I thought of Psalms 19, "the heavens declare the glory of God, the sky proclaims his handiwork." 

I arrived at the Mikvah ahead of Rabbi Roz and Cantor Jen.  I had time to slowly complete the preparations of showering and washing my hair. Then I sat and listened to a favorite podcast, Parshah in Progress.  When it was time to enter the Mikvah, I believe my tears of joy increased the amount of water in the pool. Submerging was a feeling that is difficult to describe but the closest I can say is, it was like coming home for a holiday following a long absence. The joyous and peaceful feelings of love, belonging, arriving and warmth were a part of that experience.

This is my first celebration of the High Holy Days as a Jew. I finally stepped out; I have left my comfort zone. The journey led toward a path of self-discovery.  It included a lot of soul-searching, and some wrestling with God.  It required giving up some old beliefs and lots of faith, trust, and conviction. I followed my heart and found who I was meant to be.

I am so thankful that every morning I can now offer a prayer of thanks to the eternal one of Israel for giving me the privilege to worship as a Jew.

Long ago, when sitting at the dinner table with my family, I heard my Dad say those words that God spoke to Abraham, the words which stayed with me for many years and gave me a desire to be Jewish.  Those words must have been God, calling another child of Abraham and Sarah to the home of their soul.

Please Call me Nili, the name that best reflects my inner self.

Shabbat Shalom.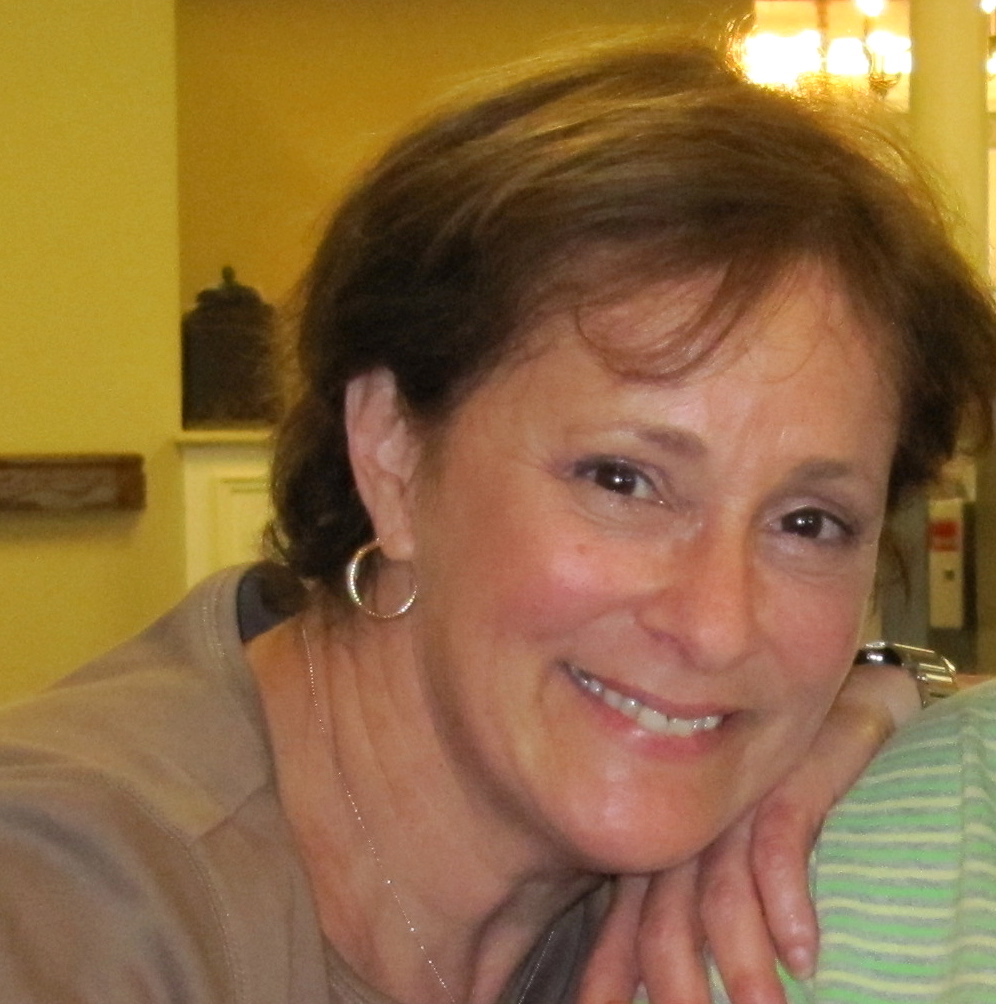 Shabbat Shalom everyone!  

A few weeks ago, when Sandy Forte-Nickenig delivered her message for Shabbat services, I identified with much of what she said.  Especially when she spoke about her mother, who was not a religious Jew but someone who basically divided the world into two groups: 

Jews….. and the enemy…

My own mom was a lot like that. She disavowed all things "religious"….considering them superfluous to her Jewish identity…she actually spoke proudly of the day she introduced my previously Kosher father… to bacon….and shrimp….and clams! 

She always referred to herself as a "cardiac Jew"….. a Jew mostly in her heart.  

One perfect example?  When I was a teenager I asked her why she didn't want to attend High Holiday Services….with a smile she said, "I really think G-d can see me much better on the golf course!"  

Although both were Jewish, my parents' backgrounds were distinctly different. 

My father was raised in an orthodox Jewish home by parents who immigrated from the Polish/Russian border region just before WWI. 

My mom's family was less religious, and more secular. Her dad was second generation American, born in the States to Hungarian parents; while her mom came here as a child from Austria and often spoke Yiddish.

But the woman who would have been my Grandma Rose passed away when my mom was just a teenager….…and in losing her mother, my mom lost her own Jewish role model, at a very early age.  

Growing up, neither of my parents used Yiddish…. which I now sadly regret. It's a generational connection I believe I would have cherished later in my life. 

I was born and raised in Oceanside, Long Island, the third and youngest daughter of Doris & Emanuel (better known as "Manny") Roth. 

It was an idyllic 1950's and '60s suburban existence. And since most of our neighbors were Jewish, being Jewish then and there seemed very normal. 

For example, all the public schools in Oceanside closed down for the Jewish High Holidays. We had at least 3 synagogues, covering the gamut from Orthodox and Conservative to Reform.

Now as I look back, I realize I took my Jewishness for granted for a very long time.

Our family belonged to Avo-dah, or A-voh-da, as we called it.. the reform temple we attended on the High Holidays and other rare, random occasions. 

I have 2 strong memories of Temple:

Memory One: the seemingly endless (and boring!) services, during which our Rabbi, (so very unlike Rabbi Roz) seemed to drone on and on…..so easy to tune out. 

And Memory 2: my father's beautiful tenor voice, singing all the familiar prayers…. impossible to tune out.  Even today hearing those same melodies often moves me to tears. 

The services were mostly in English, so they could have been meaningful to me, but somehow they just weren't.  Nothing struck me as particularly important, except one thing. 

After the Sh'ma, our congregation recited, always in English, the prayer I later learned was V'Ahavta.

For some reason, repeating those words, containing the idea of keeping G-D's commandments "on my gates and door posts," resonated for me. I'm sure we had mezzuzot on the door frames of our house, but I never really paid attention to them. 

I never connected them to the prayer or the history of the Jewish people receiving the Ten Commandments, and our responsibility as Jews to bring those commandments literally into our homes and our lives.

My two sisters and I were expected to attend Sunday school regularly; though Joy, the eldest, quit relatively early, finding the classes "boring," my middle sister, Lynne, was intent on becoming a Bat Mitzvah.  

However my father, like many in those days, was "old school;" he believed that Bar Mitzvah was just for boys. Lynne demonstrated her commitment by being the only one of us to reach confirmation. Our Dad was quite proud of her for that!  Both of my sisters married Jewish men and became b'nai mitzvah as adults later in their lives.

As for me, by the time I reached 2nd grade, my mother was so fed up with my weekly "Sunday morning stomach aches" she allowed me to "drop out" of Sunday school for good. 

My best friend from elementary age through high school was not Jewish, although her father was. We were as close as sisters. She spent many Jewish holiday dinners at our house.  

At her house, I loved celebrating the non-Jewish holidays; experiencing Christmas traditions and learning a little bit about how other religions saw the world.  

On the day John F. Kennedy was assassinated, we were released from school early and Suzanne and I walked home together by way of my temple and her church, each of us feeling the sadness, but also the comfort of faith on that terrible day.  

The two of us remain the closest of friends even now, more than 50 years later…..

When I arrived at the University of Massachusetts in 1969, I joined the same "Jewish sorority" both my older sisters had belonged to. I was expected to date boys from the Jewish fraternity, but in those days of campus rebellion in every aspect of life (this was the late sixties)…. I went a different way. 

As a freshman speech and theater major, I spent more time with the theater clique and was drawn to people who seemed to have more interesting and exciting backgrounds than mine….and in most cases, they were not Jewish.

I also remember having my first personal experience with anti-Semitism at UMass as the friends of some boys I dated made disparaging remarks about me.  I remember feeling marginalized for perhaps the first time in my life. 

By sophomore year, one other experience changed me.

I fell in love, so deeply that even then, at only 19, I recognized my great fortune in finding a "soul mate," my perfect match.  

Allan and I had been friends in high school, but "connected" during the summer between our freshman and sophomore years of college.  Even though our schools were 3 and a half hours apart, we were emotionally inseparable, exchanging letters and/or phone calls almost daily. 

Soon, my "overprotective" mother began to think of him as my "Svengali;" too much influence and not enough deference to established "norms."  She believed we were too young to know true love.  He was also far more observantly religious than our family had been. My mom actually branded him as "too Jewish." In hindsight, knowing what I've learned about my mother, I realize that strict adherence to religious observance was something she resisted, and almost resented, in her own marriage.

I'll skip the other details of my parents' disapproval and just say, they managed to force us apart after a year and a half of increasingly tense restrictions….. breaking both of our hearts….. and at the same time, creating a more rebellious me than ever.

I reacted to my parents interference in my life as many college-age kids did: by rejecting family expectations and openly daring to be different. 

For the remainder of my college years and leading up to my first marriage, I never dated another Jewish man. 

 I married a man ten years older than me, who wasn't rebellious, or spiritually connected to any religion, although he was raised in a strict, Southern Baptist home.

All these years later, with increased understanding, I have come to realize that a big part of the attraction for me was his 12 year old daughter, Melissa, with whom I had become increasingly close while we were dating.  She was a "junior bridesmaid" in our wedding and her generous spirit gave me a chance to be an immediate Mom, a role I had looked forward to all my life. Our bond remains strong to this day, though her Dad and I divorced almost 20 years ago.

In true "Doris fashion," my mother dissuaded me from my desire to have a rabbi officiate at least in part at my wedding, insisting that a justice of the peace perform the rite, so as not to "offend" my ex-husband's family. 

As I composed this story, it became apparent to me that my mother really was a fountain of mixed messaging throughout my life!  She insisted we claim ourselves to be Jewish but managed to frequently convey her dissatisfaction with any connection to our religion.  I am left with an overwhelming sense of regret at her own lack of Jewish religious education and awareness. These days, it seems apparent that my Jewish values were transmitted to me, in large part, through my father and his family.  

When I was seven months pregnant my ex-husband and I relocated from New Jersey to Grand Blanc, Michigan, where my daughter Jessica was born. 

Tom, my ex, who worked for Six Flags, was asked to oversee a project in nearby Flint. With a new baby, no friends in a new city, and my then-husband busy with his new job, it was a difficult time for me. Grand Blanc was my first living experience outside of the East Coast, away from family, and the drastic difference in the number of Jews and influence of the Jewish community, was unsettling to me. As a result, I was drawn to what felt like normalcy….. and began joining Jewish women's organizations like ORT and working with Hadassah groups on gift-wrapping fund raisers at the holidays. I insisted on joining a temple and my husband, who thought he had married a "cardiac Jew" (like my mother!) began questioning my sudden change of heart.

I remember telling him that he had literally moved me away from my family and all that was familiar to me. I tried to help him realize that as a young mother, finding Jewish friends was one thing that might make me feel more at home. I'm not sure I ever flat out told him that it was Jessica's arrival that cemented my desire to reconnect with my Jewish roots…. and…. give them more room to grow. 

When Jessica was two years old, Six Flags moved us again, this time to Arlington, Texas. That move proved to be life-altering to my Jewish story. We chose our home close to the highway that led to the Jewish Community Center in Fort Worth, where I arranged for Jessica to attend pre-school. 

My mother-in-law, who lived close by and whose Baptist religion her own son had rejected, then proved herself to be the most Christian woman I have ever known. I feared she would oppose my plan to raise Jessica in the Jewish tradition… but instead she showed her strength and character by thanking me for committing to raise her granddaughter with faith in G-d… She knew little about Judaism except for reading the "Old Testament," but religion was important to her, and her approval encouraged me to continue on my own Jewish path.

The one and only synagogue in Arlington was called a reform congregation, but as the only game in town it really was home to a broad range of observant Jews. I immediately joined the choir and realized almost as quickly how much I had been missing.

I was now learning the songs and beautiful prayers that my father had sung…that were such a part of him, and were now, finally becoming a part of my life.

When our Rabbi, Keith Stern, offered a six-week "class" for interfaith couples, I convinced Tom we should attend. We all laughed when the Rabbi told us he wasn't going to try to convince any of the non-Jewish spouses to convert, he did have one request: "Bring me your children."  

At the time, only 2 of the 7 couples had kids. When the six weeks ended, we all agreed we wanted to spend more time together sharing our experiences. We became Congregation Beth Shalom's first Chavurah, celebrating holidays, births and life cycle events together for years.

It provided the extended family I craved and was badly missing, lasting until my family moved back to New Jersey in 1994.  

Recently I had an opportunity to see Rabbi Stern, and thanked him personally for being the impetus to my Jewish re-awakening.

In New Jersey, my re-invigorated commitment to our Jewish lives revolved mainly around Jessica's bat mitzvah preparations and her subsequent confirmation. At the bat mitzvah celebration, my parents, especially my mother of course, expressed candidly how surprised they were that my life, and both Jessica's and my efforts, had brought us to this happy place! 

It was, I think, a pleasant surprise to them that the little girl who couldn't stand going to Sunday School had grown up to become the proud mother of a Bat Mitzvah…. And for me, it actually felt like a shared accomplishment.

Despite that happy feeling, our connection to the Jewish community in West Windsor was minimal. I was feeling alone in a new and different way as it became clear to me that my marriage was not going to survive. 

Although I had rarely felt conflicted over our religious differences, among other things, my ex-husband and I had views on spirituality and faith that were increasingly far apart. I knew that once Jessica left for college, it would be impossible for me to remain in our marriage and be happy.  

As my ex and I began to separate and plan to divorce, I accidentally (some might say fatefully!) saw an opportunity to reconnect with Allan via Classmates.com. 

Somehow his life had led him to virtually the same spot…and our ability to pick up right where we left off, nearly 28 years earlier, was almost scary. And now we've been together for 18 years.

And so when my marriage ended, spiritually speaking, my new journey began. 

When we first stood side by side for High Holiday services in Allan's Los Angeles synagogue, he leaned over and whispered how he had imagined us standing together many times over the years we had been apart. When we "eloped" in Las Vegas, and he wrapped us together in his father's Tallis, it felt like I had come home.  

It's become so clear to me, and to Allan, that G-d's plan for my life was exactly that: a plan to lead me, with gratitude, back to my Jewish self. 

Over time, I began to enjoy attending services and learning more about Jewish traditions and observances from Rabbi Sally in LA, from Allan, and now from Rabbi Roz, Cantor Jen and the OST community that I love and am so grateful for.   

And once again I'm hearing my father's voice.

It's the voice I hear singing the Sh'ma and it's the voice I hear (along with G-d's, I'm sure) pushing me to be compassionate, fair and generous… all Jewish values that he instilled in me, and that he would be so proud to see me passing down to his great-grandchildren…….. L'dor V'dor….

Our family and friends knew my father as a mensch for his righteousness and respect for others. I remember his total unwillingness to speak ill of others; his honesty and integrity, almost to a fault, in dealing with family and business matters. 

And my mother, who despite any faults, with a strong Jewish sense of humor, always wanted me to stand up and be true to myself…. she feared her third daughter and baby girl could be taken advantage of, and was overprotective for what she believed was my own good.

A Jew in her heart, I know she would be happy for what my life is right now.

 My Jewish journey has brought me back to so much; appreciation to G-d for my very lucky life, for Allan, for Jessica and her family, for Melissa and for Jenny and for the memory of my dad, Manny, telling his drama major daughter  "we're not casting today, Carol."

I was born Jewish….but at this point of my life, I feel that I am choosing to live a Jewish life…… with joy, and G-d, in my heart.

Shabbat Shalom!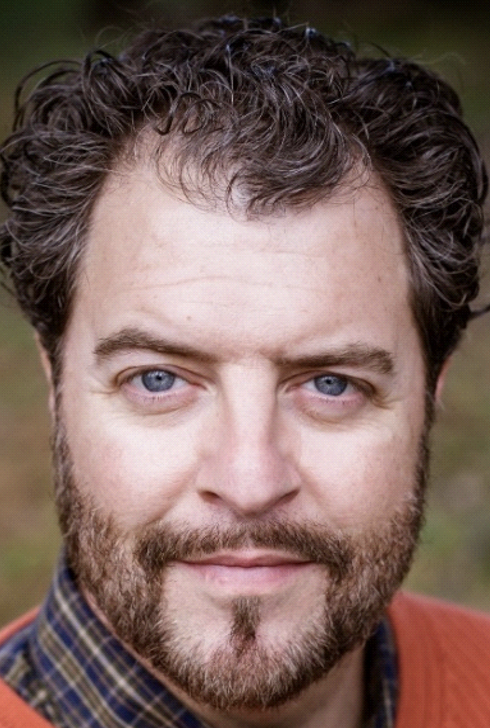 Shabbat Shalom, everyone. I'd like to thank Cantor Jen and Rabbi Roz for the opportunity to take part in the Teshuvah Speaker Series. It is indeed an honor to be counted among such a remarkable legacy of speakers who have imparted themselves and shared their faith journeys throughout the years. It is also a privilege to lead Shabbat services with such an amazing and dedicated choir under the superb direction of Charles Woodward, and I know that we are all looking forward to the day when we can be together again, in-person for Shabbat.  

I am a native of Norfolk and grew up on Cape Henry Ave. in Fox Hall just a half-mile's walk up the railroad tracks from the old Met Park.  My parents, both graduates of Norview High School, started out in Broad Creek Village before moving to Cape Henry and both of my grandmothers lived on Woolsey St., my dad's mom just adjacent to the playground there.  My parents brought me home from Norfolk General Hospital after birth directly to the nursery of Va. Heights Baptist Church over by Lake Taylor Hospital on Kempsville Rd. We were regular members attending on Sunday mornings as well as many Sunday and Wednesday nights. My mother sang in the choir and my father was a deacon and Sunday school teacher. The Reverend Linwood Peterson and his wife, Mary Margaret (both of blessed memory) were our pastors and those of you who are acquainted with the family know them to be wonderful, genuinely caring people. In fact, that entire congregation was made up of authentic, loving people of faith who were like extended family to me and are still dear to me to this day. 

At the age of eight, I was fortunate to have been able to study piano and music theory at The Marsh School of Music over on 35th St. under Romaine Hardy, another gem in our community. I absolutely loved music theory but was not so big on practicing the piano.  I attended Norfolk Christian on Thole St. from kindergarten through the eighth grade and once again, found myself surrounded by people of substance, teachers whose lives were dedicated to the Lord with a desire to instill knowledge and truth into us students.  Joining the choir in the fifth grade led to an audition with the VOA's Children's Opera Workshop where I spent several seasons under the direction of Louise Evans honing my singing skills, along with our own Bonnie Lambert-Baxter.  These institutions molded me into a student of scripture and a lover of God's word and introduced me to the rich classical and liturgical musical traditions of the past. 

But I was always…. let's say…. a rascal, to put it nicely. I knew the difference between right and wrong, and felt the hand of God in my life, but was always itching to upset the status quo, to challenge authority, and to just be a prankster. A high school friend's mother referred to me and my best friend as, "that conniving Scott Davis and that schemer Doug Lynch."  I have also tended to be a very critical person which deteriorates into cynicism very quickly and I've always wrestled with these attributes because, quite frankly, I was born this way. In my late teens I began to question my faith, in that I was asking myself, "Did I actually have faith or was I just a product of my environment?  Was I merely practicing my parents' faith or simply suspending my disbelief?" And being born into the church I felt as if I was already in the "club."  I made a profession of faith and was baptized at the age of twelve, but possibly just because it was expected of me.  People talked about getting "saved" but deep down I thought, "Saved from what?"  So, I began to dismantle my faith in order to reassemble it on my own terms and in the past thirty years or so, I have been through this process many times. 

I question everything and I have many questions about this life that we're living.  I'm asking David Metzger all the hard questions just prior to services on Friday nights. One day I was considering the similarities between Greek and Roman mythology and Judaism. Hercules/Samson, Hades/Satan, Zeus/Yahweh and I asked David, "Is Zeus Yahweh?" 

He quickly chortled, "No." And then he patted me on the head and said, "bless your heart" or something like that. But temple is a safe place to ask the hard questions. 

I want to speak to you openly tonight in the true sense of Teshuvah.  For some unknown reason, I have been quite dead inside for some time now.  My family has had its share of ups and downs over the past several years, but for all intents and purposes, things are good. We're good… but I had lost the ability to experience the deeper emotions of love or empathy, true joy or profound faith.  I haven't been able to mourn the loss of loved ones or really celebrate the accomplishments of others.  At the first of this year, I began to question the need for regular worship attendance, and what I felt to be the "dog and pony show" into which so much money and effort is spent to convince us of what we should already believe. I wanted the providential experience of Abraham or Moses.  I mean, they had no Bible, no church, no law and God met them both out in the pasture tending sheep. Why couldn't God meet me where I was without so much assistance?  

Then the pandemic hit, and worship services were kabashed.  Online services were already a thing for our church, but just didn't feel the same. I continued to read scripture, pray, and seek God but was not getting any vibes at all and was beginning to feel the pressure of an existential and faith crisis.  I began to yearn for any sense of hope beyond what I could naturally see.  And then it crossed my mind one day that perhaps God cracked himself open at the big bang and that we're all existing within the fallout of that as it expands.  Then I wondered if anyone else had had this thought and sure enough, Pandeism. I'm only a couple of centuries late on that brainstorm. Nihilism was next on the hit parade. This madhouse that we're living in certainly seems to be devoid of any purpose or meaning and morals have gone out the window in every camp. So, I'm a Christian Nihilist. Bring on the Armageddon! And I suddenly found myself on this very slippery slope that undermined everything that I consider truth.

When Rabbi Roz asked me in mid-July to speak in this Teshuvah Series I was stymied. I almost said, "no."  I didn't feel as if I had anything meaningful to add. After sleeping on it for a couple of nights, I replied to her that my faith was all over the place and that I was up to my eyeballs in cynicism… to which she was not surprised. I agreed to speak, telling Rabbi that preparing for this talk might just keep the proverbial train on the tracks. And almost immediately I felt a change in my disposition. It dawned on me that we do live in God and that God lives in us, but in a much more personal way than Pandeism purports, and that Solomon was a nihilist but his frustration with this meaningless life turned him back to his Creator. 

I was then led to this week's Parshat "Haazinu" or "Listen" where Moses, on the day of his death on Mount Nebo is instructed to, and I quote "write down for yourselves this song and teach it to B'nei Yisrael and have them sing it, so that it may be a witness for me against them." – End quote – As you know, this Shira is a very critical prediction of the imminent wayward behavior of Israel after they enter the Promise Land and was to serve as a reminder of God's faithfulness in light of their apostasy. 

As I studied these passages, I began to see correlations between singing in the choir, which for the most part involves listening, and walking out our faith. It's just human nature for choirs and congregations to slip into "automatic pilot" and we need to be reminded. We in the choir individually prepare to sing but must listen to others around us for the sake of blending, ensuring that vowels are lined up so that we create a more homogeneous sound. Every week when we come together prior to Shabbat, Chuck must reengage our attention to the details in the music, music we've sung literally a thousand times; the flow of the musical line, dynamics, cut-offs, etc. We look critically at the text for correct pronunciation and diction, "is it cheh or chey?" And by the way, I need more "CH"!  He asks us to consider the English translation of what is being sung in Hebrew and to express it in a way that reflects the text.  It's important because we're handling sacred text and we need be reminded… every week.  Mindful of his dedication, it's our duty to Chuck to get it right, we owe it to the composer to sing what's on the page, we've committed ourselves to leading you in worship, of bringing you up to a higher place through our musical offering, and ultimately we're obligated to God to offer up our highest and our best!  If we came down on a given Shabbat and each sang according to what we thought was best, you might either question the leadership or the ability of the ones being led to follow.      

The same is true for us all, regardless of creed, in our faith journeys.  Rabbi Foreman enlightened me on the phrase, "God's chosen people".  He said that "chosen" might be misconstrued as the Jewish nation being God's "favorites" but squared that by stating "chosen" means "voluntold".  You have been chosen to share God's love and truth with the world and it is my understanding that as a Christian, I have been grafted into this olive tree, this covenant.  The heavens and earth bear witness to the covenant to which we are bound.  Those outside of our Judeo-Christian circles are listening to our words and watching our actions for an indication that we are invested in what we say we believe.   Cartoonist and pundit Scott Adams in his book, "God's Debris" lays out a theory of Pandeism, in which God blows itself up to see what will happen, which becomes the cause of our universe. In his book, Adams suggests that followers of theistic religions such as Christianity and Judaism are, "inherently subconsciously aware that their religions are false, and that this awareness is reflected in their consistently acting like these religions, and their threats of damnation for sinners, are false." 

Woe to us if that is the impression that we give.  We are each representatives of our houses of worship, their leadership and their doctrine.  Torah, the earth, our loved ones, and life itself are God's gifts to us. Each of us needs to listen more critically to what the Torah and God are saying to us and express that in our lives in a way that reflects the text.  We're handling sacred text and that bears repeating.  Shirat Moshe, opens with "'Ha'azinu', listen, O heavens, and I will speak;" but on the repetition of the word, "'hear,' O earth" in the next line, the Hebrew word "V'tishma" is used instead, which means – to listen, but to hear with attention or interest, to understand. (And I know this because you just float the cursor over the little number over the Hebrew word and Strong's concordance pops up with a lengthy definition. It's like spoon-feeding a baby.  There's no excuse to not study Torah on a personal level with this kind of technology at our fingertips).  But contrary to that Pandeism/Nihilistic garbage, this "teaching falls like rain and descends like dew, like showers on new grass, like abundant rain on tender plants" because this thick, hard chunk of earth listened!  What follows is a spark of insight from the true Rock, "'HaTzur', "whose works are perfect, and all His ways are just. A faithful God who does no wrong, upright and just is He."  Then dormant feelings of gratitude well up for all that we have been blessed with; our clergy and their labor of love to continue to bring us together during this difficult time, for Shabbat and Sunday morning services that serve as reminders of the rich heritage to which we have been entrusted, for family and friends whose lives have been such a blessing to us, and for our Creator who has called to us since our birth.

"Take to heart all the words I have solemnly declared to you this day, so that you may command your children to obey carefully all the words of this law." Say, "yes" to Rabbi and say, "yes" to God. When we turn to God, God does not meet us halfway, God meets us right where we are, every Shabbat, every heartbeat, every breath.

I have one last criticism to bring to your attention.  The vibe that I get from Ohef Sholom after having spent the last two decades with you is the very same that I experienced as a youth at Virginia Heights and at Norfolk Christian; genuine, caring people with hearts for God, for each other, and for this world.  People of substance. I am fortunate to be able to add my voice to that chorus.  

The watchword of Judaism is not "Ha'azinu Yisrael", it is "Sh'ma Yisrael, Hear O Israel" – These are not just idle words for you or for me – they are our life! 

Shabbat Shalom and L'Shana Tovah.